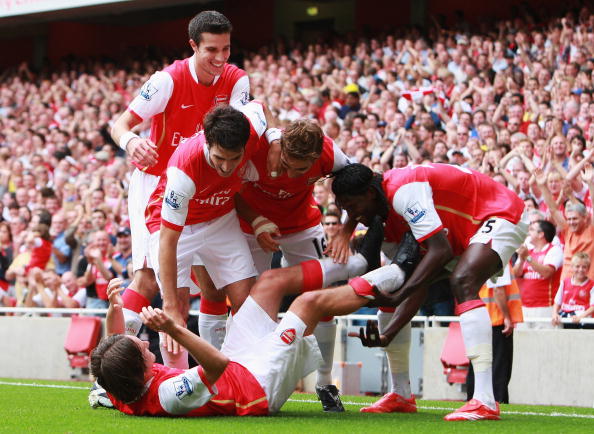 Whilst his rivals are being kicked in the balls or perfecting their beard/hair combinations, Arsene Wenger is busy concocting an alchemical formula for an Arsenal title winning season.
Arsenal.com are reporting that Arsene believes that the "Spirit of Fulham victory can fuel our title bid". There is no denying that Arsenal have had a good start, and with Manchester United and Chelsea having hiccup ridden starts, and Liverpool (as always) flattering to decieve, Arsene thinks his boys can do it.
Arsene said to Arsenal.com in his customary sneer-cum-soapbox oratory :
"I feel the Fulham game was a consequence of our remarkable preparation in pre-season and the remarkable spirit in the team…If we keep that spirit, if we keep that ambition, if we keep that solidarity – as I am sure that we will – then we will be threat for this League."
The finger-waggling naysayers say the big knock on Arsenal is that they have too many inexperienced or relatively new players who surely aren't mature enough to win the league in their first year without Thierry Henry. But many forget that these youngsters have been playing in the first team squad since they were babies suckling on Wenger's teet and are generally better than 99% of Premier League footballers.
So is it too early, or have you seen enough form them to think that they go all the way in 2007/2008?