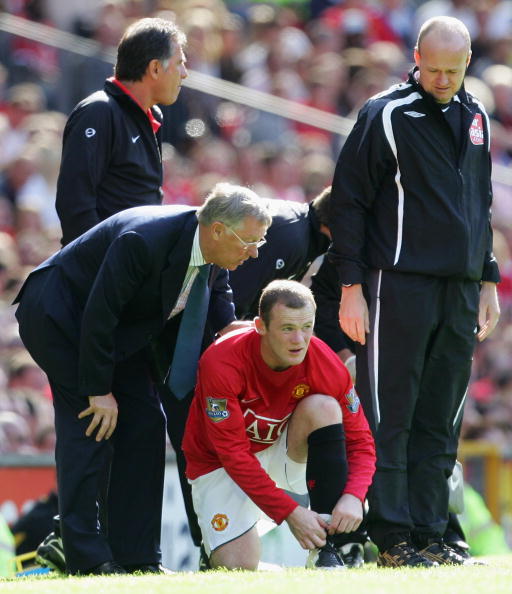 Sir Alex Ferguson, he of (confirmed) hairdryer-esque screaming player-rage and (possible) piles issues, was kicked yesterday in the testicular region.
Sir Alex was innocently strolling around Euston Station when some vagabond swept in and kicked him in the nuts. The police would like to catch the ball-bashing criminal and there are a number of strong suspects the police would like to talk to. A floppy haired Frenchman, a trench coat wearing greasy-haired Portuguese chap who was last seen cradling a Yorkshire terrier in his arms, and a beefy Dutchman wearing a Spurs cap are all wanted for questioning.
Although the police have arrested Kevin Reynolds and he has admitted to kicking Sir Alex in the groin yesterday, we still think he's being framed.
The Mail can fill us in on the sordid details, apparently Reynolds said (after assaulting Fergie's balls) : "I'm sorry Fergie. I did not know it was you."
Reynolds then went on to chant: "Fergie, Fergie, shut your mouth" whilst Fergie was doubled up in pain.
We shouldn't laugh. Should we?