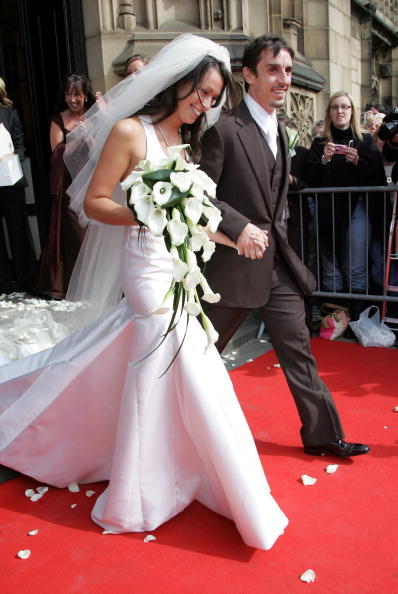 With a rather nasty fixture looming against a surging David Moyes squad this weekend and a shaky start (by United's standards) to the League, as well as his manager Sir Alex still recuperating from the full frontal groinal attack at Euston Station – Manchester United need some encouraging.
And right on cue, Gary Neville has stepped up and fired off a stern warning to his red comrades; he doesn't want any more slip-up's in the frenzied chase for the Premier League – starting with this weekend at Everton. Man Utd have picked up a rather less-than-impressive eight points from their opening five games. As Fergie wasn't able to dispense his usual vicious telling off to his men (he is nursing two dented testicles), he appointed his number 1 suck up Gary "Yessir!" Neville to give the troops a good kick up the backside (NOTE: backside not frontside)
'Legendary' right-back Neville exclaimed:
"I don't expect us to go away to teams and lose. I expect us to be consistent like we were last year. It's inevitable that you'll lose games in the Premier League. You're not going to go the whole season unbeaten and it's very rare that happens. Losing one, two or three games is acceptable, but no more. I wouldn't expect United to lose eight, nine and 10 games, if we do that we'll have underperformed. The problem we've had in previous seasons is that we were too far behind early on. We need to make sure that we don't fall more than a couple of points behind the leaders."
But even if they do win at Goodison, the air of invincibility that United started to rebuild last season has crumbled already, while Sir Alex is having to blood his young new signings sooner than he would have liked. The sooner the three R's return – Rooney, Ronaldo and… GaRy Neville – the better.