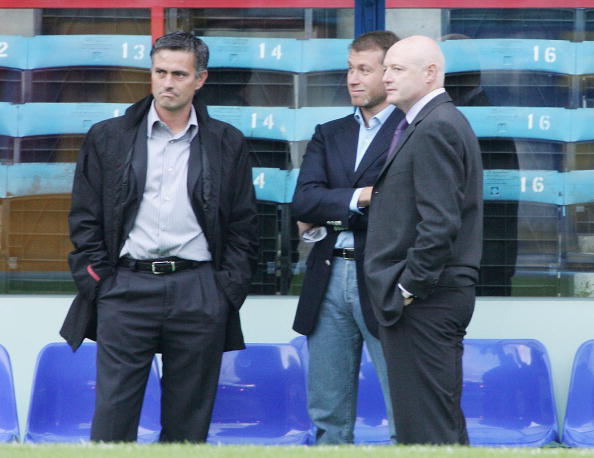 From The Terraces publishes UNEDITED submissions we receive from you, the readers. It's your chance to show us how this football blogging is done right, or to embarrass yourself and your ancestors.
Simply write to: editor[at]caughtoffside[dot]com.
This time, Ramin isn't sure that all is well at Stamford Bridge.

Enjoy CaughtOffside? We need your help!
The groans and moans of fans – all except Chelsea's – have been imminently expressed over the past couple of years since Roman took over. As the man in black sits down in his corporate box to watch 'boring boring' Chelsea, he has yet to prize his hands on the trophy he wanted the most when he joined – the Champions League. Yet there is an air of unforgiveness in Roman's stance that prides questions to whether Mourinho will be sacked if they fail to land the European trophy for a fifth consecutive season.
Evidently Ranieri was only given one season in charge, and in that one season did he not only have to impress Roman, he also had to land one of the big two trophies; either the Premiership title or the European Cup. He failed, and as the facts stand, he was unsympathetically sacked. I do believe Mourinho is the only manager that can guide Chelsea forward; he's an exceptional tactician yet so much money has gone to waste. What people must remember is that spending £400m is an easy job to do, but helping players adapt, building team morale and good communication is vital in the dressing room in order to succeed – something which I believe is the focal reason for Mourinho's failure to win the champions league.
Whenever I think of Chelsea, the feeling of distaste amongst team members overrides me. Unquestionably players have voiced their concerns – Robben angered Mourinho by telling the press he was unhappy by the lack of first team football, Essien was one to voice concerns over the signing of one too many midfielders, and Drogba courageously told the nation he wants to leave Chelsea because of the media – these only being a small handful of course. This is only my guess, only Mourinho and his team know the truth.
The signings of Ballack and Shevchenko yet again raised concerns for the likes of Wright-Phillips who hasn't encountered many starts for Chelsea msince joining for £21m. It is a shame English talent has to go to waste; however it is also a mark that they need to up their game in order to survive in the Premier League. They must excel at every opportunity or else face playing for inferior teams, respectively. The best will play, the rest will not – fact.
For now emphasis on Mourinho being sacked seems far from distant, come May 2008 however, I'm sure 'The Special One' will be feeling at unease of his mfuture at the club if he fails to win the European Cup once again