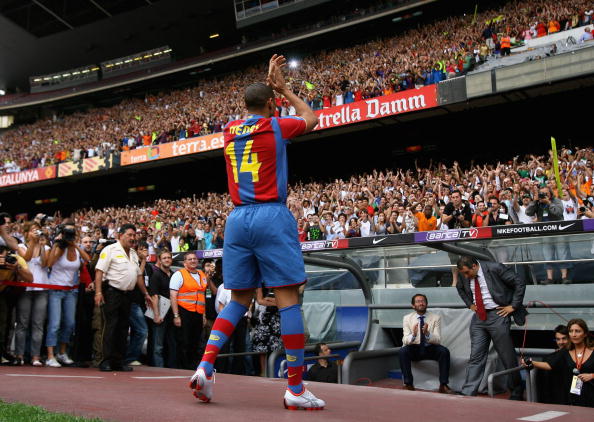 Enjoy CaughtOffside? We need your help!
Key players come and go. Arsenal have sold Patrick Vieira, Thierry Henry and Robert Pires. Tottenham reluctantly let go of Michael Carrick. Manchester United freed themselves of Jaap Stam and David Beckham, Wigan sold a couple of people we've never heard of and Derby might have forgotten to pay someone till they stopped coming to training.
Most of the time, the money recouped on these beloved players, is then frittered away on pale imitations, or dissolved into the morass of a clubs debt. We pine for them when we lose, we conveniently block out all the reasons they were sold in the first place when we see them heading home the winning goal in a cup final.
So if you could un-sell a player who would it be? Chelsea fans, do you wish you had kept hold of Robben or Gudjohnsen? West Ham, where would you be if you still had Tevez? Are Newcastle fans telling each other that they'd never have lost to Derby with Titus Bramble at the back? Would whoever that guy that Middlesbrough sold have made a difference in whoever they played last time?
Pour your heart out, who is the one player you wish your club never sold?