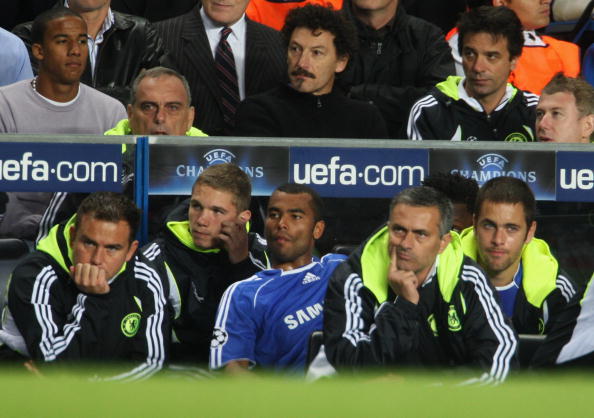 The Sun is reporting that Chelsea manager Jose Mourinho is getting rather distressed at his side's inability to score, but it isn't his strikers' fault. Oh no it's the crap omelette again. After a damp squib of a result, a limp 1-1 draw with Rosenborg at Stanford Bridge, witnessed by a pitiful crowd of less than 25,000 , Jose let rip :
"Maybe we need 40 chances to score two goals or 60 to score three. I'm disappointed. I cannot quantify it. It's not my striker's fault, it's the team. The history of the match was simple. We had plenty of chances but only one goal."
Mourinho then put his focus onto Rosenborg, leveling the classic criticism that nouveau-riche managers like to thrust at the little teams; Mourinho said:
"The smaller teams, when they come up against the better sides, they come to defend. That's fine but we still had 20 chances and maybe 15 of them were off target."
"We can speak and speak about it but we should have scored more than one goal. I am alarmed. I'm not happy — I cannot score goals."
Hmm, Mourinho may be confused but we find it interesting that the minute Chelsea's two primary goal threats – Frank Lampard and Didier Drogba – go missing the side looks a bit toothless against Blackburn and now Rosenborg.
Did we say interesting? We meant incredibly obvious.