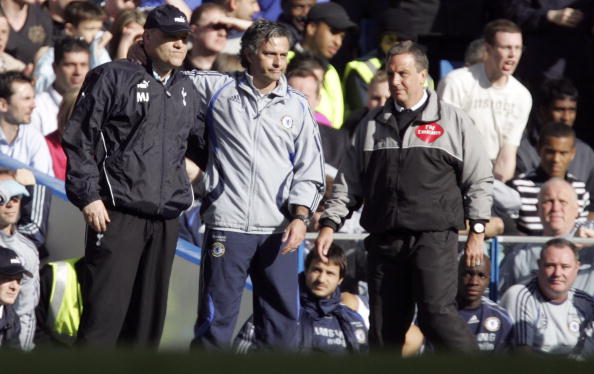 So which is the bigger mismanagement and/or cock-up?
On the one hand we have Martin Jol, who was stabbed in the front by a Spurs board who decamped to Spain to meet with Sevilla Manager Juande Ramos. The big mistake from the board at Spurs wasn't that they were caught schmoozing with Ramos in the Hotel Alfonso XIII, but that when they returned from their Spanish sojourn they forgot to bring Ramos back! They stabbed Jol in the front, but it was such an effeminate stab that Jol was able to continue, with a silver breadknife protruding from his belly ,albeit with a Stalinesque sense of paranoia that has now moved on to his players. Paul Robinson's confidence has only partially returned after a stint with the England squad…that is how bad it is at Spurs.
Now for the mother of all dodgy Freudian, Psycho-esque relationships. Roman Abramovich, billionaire Russian oligarch, and Jose Mourinho, successful and driven Portuguese manager. Mourinho was winning trophies for Chelsea left and right until the very day that Roman decided to get 'more involved'. The appointment of Avram Grant in the summer as Director of Football must have rankled with "The Special One" and bringing in players without Mourinho's total approval before forcing him to play them must have been even worse with Andriy Shevchenko the poster boy for the gulf between Roman and Jose.
So in summary, Spurs got caught cheating on their betrothed, but are now back with their very suspicious and paranoid other half, whilst Chelsea's owner insisted on meddling with his manager, and after one-meddle-too-many, he scarpered.

So which club made a bigger hash of their managerial situation, Chelsea or Tottenham?