Move over Gary Lineker, take a walk Adrian Chiles, there is a new presenter in town (Only in Spain though unfortunately!)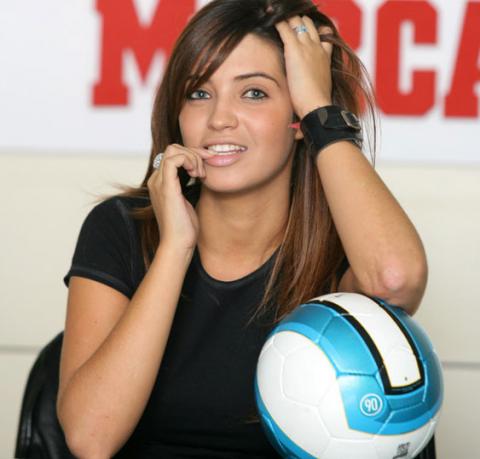 Thanks to The Spoiler for Bringing her to our attention. Find out more after the jump.

Sara Carbonero started her TV presenting career on appropriately named Spanish network La Sexta, but has since joined the Tele 5 team. Currently, she is in South Africa reporting on the Confederations Cup, where her superior journalism skills have made her the only journalist to have secured an interview with transfer headline-maker David Villa during the tournament. (The Spoiler)
To see some great photo's of the Spanish Football Expert CLICK HERE and believe me you really should do just that!
That's not to say that England doesn't produce similarly attractive Sports Presenters, see below for evidence!