Chubby Tottenham man set to leave the club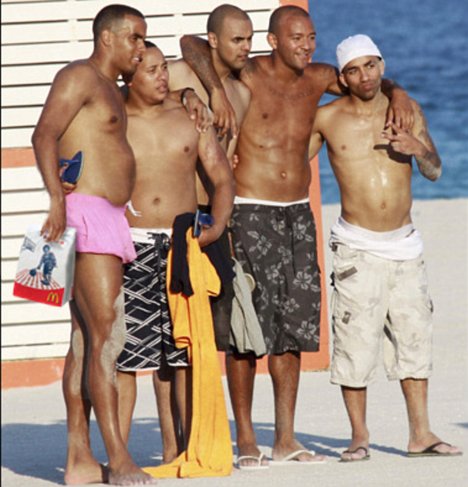 The Rumour
The Black Cats, plus two other teams, have had an £8.5million offer for 22 year old midfielder Tom Huddlestone accepted by Tottenham Hotspur. Huddlestone would add some much needed height in the Sunderland midield as well as the ability to pick out a pass, something we have been missing in recent times.
Spurs Boss Harry Redknapp has said that he would like Huddlestone to stay, but it is up to him which club he goes to… Huddlestone is understood to be looking for regular fierst team football, something he isn't getting at White Hart Lane.
Rumour has it that the other sides who have put offers forward are Everton and Aston Villa.
The Source: (Sport Network)
The Analysis
Tom Huddlestone has been something of an enigma at White Hart Lane. Sometimes he is a commanding figure in a game, making incisive movements and scoring from long range but on most occasions he is anonymous and something of a luxury player who really has little impact on proceedings.
Harry seems to have had enough and wants more cash to spend in the transfer market and if he has indeed accepted the bid then the club stands to make a decent amount of money from the sale of a 22 year old who really wasn't doing much good in the Tottenham squad.
The Hudd may well improve as a player and could find himself reveling in a new challenge at any of three sides mentioned.
The Likelihood
Huddlestone to leave Spurs: Seems highly likely.