20 years ago today one of the most gifted Footballers ever died.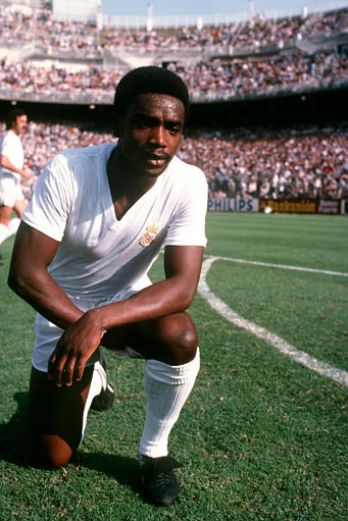 Exactly 20 years ago, on 15 July 1989, one of the most remarkable careers in English football history came to a sudden and tragic end in a car crash on the outskirts of Madrid.
Laurie Cunningham was only 33 when he died and spent most of the peak years of his career playing abroad.
But what he did on the pitch, and the changes he helped bring about off it, left a lasting impact on the English game.
Rejected by Arsenal, he began his professional career at Leyton Orient in 1974 and within five years he became the first Englishman to play for Real Madrid.
His amazing journey from Brisbane Road to the Bernabeu went via West Brom, where the winger became the first black player capped by England at any level and, along with defender Brendan Batson and striker Cyrille Regis, formed the legendary 'Three Degrees' partnership.
Under manager Ron Atkinson, the trio – nicknamed after the American soul group – inspired the Baggies to one of the greatest eras in their history.
"At that time, for a short spell I reckon we were the best team in Europe," Atkinson told BBC Sport.
"We didn't put any restrictions on Laurie – I just told him to get the ball at his feet and go and do damage with it.
"For that 1978-79 season, especially around the time when we beat Valencia in the Uefa Cup, I've never worked with a better player. (BBC Sport)
To read the rest of this excellent Piece CLICK HERE!
As this article points out, it's a shame there is a scarcity of internet footage of Laurie Cunningham in action, but accounts of his ability are numerous and fondly remembered. The London born England international had talent and flair to burn and that his life was ended so tragically and at such a young age is simply tragic.
A pioneer of the game he overcame rejection at Highbury to reach the football pinnacle and will always be regarded as one of the greatest exponents of the beautiful game.