The Republik of Mancunia hits the nail on the head with this garment.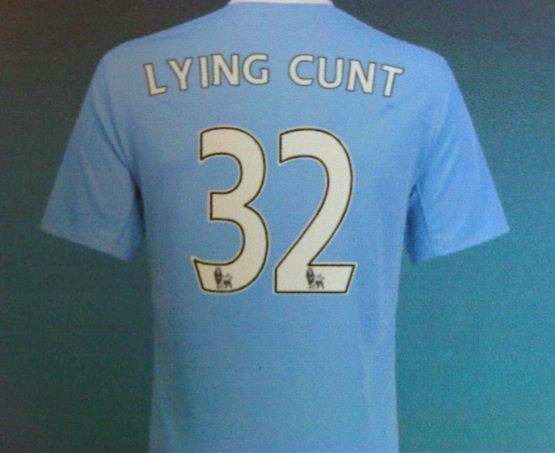 "Fergie, sign him!" our fans used to chant, recognising the hard work Carlos Tevez put in to every match. Our feelings towards him were much like those we felt for Alan Smith, although the former Leeds man was more prolific in front of goal, bagging 6 Premiership goals in his last full season with the club, more than Tevez managed last season.

Oddly, Tevez got the wrong impression from our support of him. He seemed to be of the belief that because we chanted for Ferguson to sign him, our loyalty was with him rather than the manager. So convinced was he of this he continually bad-mouthed Sir Alex Ferguson, then thought we would still love him after he left. Whilst we loved how hard he worked, it was hard to justify the massive transfer fee, and it became impossible to justify when he slagged off Fergie and claimed after 45 minutes of European Cup final obscurity that we could have won with him on from the start! (The Republik of Mancunia)
To read the rest of this piece CLICK HERE!