How well do you really know your football.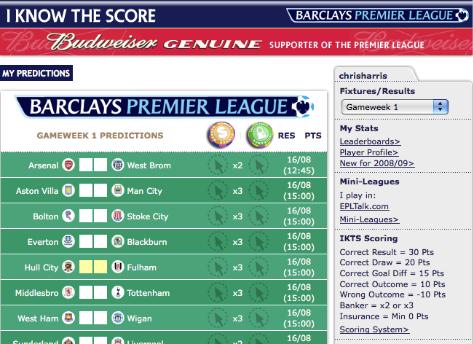 For all those who have entered a team into the CaughtOffside League, here is your chance to show off your prediction skills. Its as simple as this.
Log into your fantasy league account and go to: http://iknowthescore.premierleague.com/ – accept the T&C's.
Once you have done this you should be ready to fill in your predictions for the first week. Then click the link on the right hand side that says: Mini Leagues.
When directed to the new page enter the following code and you will become part of the CaughtOffside Revolution.
FC94C-NYN
Rules are simple enough. Enter your score weekly and put your banker and/or safety chip on a game.
For example, if your sure your team will win 2 – 1, put your banker on it. But if your unsure, put your green chip on it.