Do you want to win £50 just for sharing your thoughts on the passion that consumes you every day?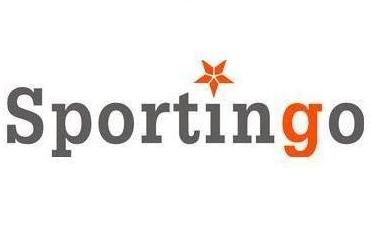 Sportingo is a network of fan journalists that wants to nurture budding sports-writing talent as well as hear views from a fans perspective and we want to find the best writers out there
The competition is open to articles written about football, rugby (union and league), cricket and tennis with a £50 prize available for the best article written about each sport.
All you need to do is write a considered, intelligent article of between 400 and 600 words on your chosen subject.
Struggling for an idea? Take a look at the suggestions below to get some inspiration:
Football – Was it a surprise that Sol Campbell walked out on Notts County after just one appearance? Is the Champions League just a closed-shop played for the benefit of money-making institutions? Which teams have particularly impressed you so far this season and which have severely disappointed?
Rugby – How will Europe's best fare when the might of the Southern Hemisphere rolls into town this autumn? Will French clubs dominate the Heineken Cup this year due to their considerable financial clout? Can South Africa maintain their world domination all the way to the World Cup in New Zealand?
Cricket – Is Australia's dominance of the test arena truly at an end? Are we witnessing the death-throes of the 50-over game? Should the integrity of test cricket be preserved or is Twenty20 the format for the 21st century?
Tennis – Will Juan Martin Del Potro be the dominant force in tennis for the next 5 years? What does Andy Murray have to do to win a grand slam? Does the emergence of junior champions Laura Robson and Heather Watson finally mean that Britain will have a genuine contender in the women's game?
Once you've written your piece go to Sportingo.com, register as an author – if you haven't already – and follow the instructions to submit your article.
The winning piece in each section will be selected via a combination of how many views the article receives, the amount of comments left and its 'Thumbs Up' rating with the final judgement sitting with Sportingo's Chief Editor.
Even those who are not selected can be consoled by seeing their article and their name published in front of a global audience on Sportingo – as long as the article is of a respectable standard, of course.
Though I'm sure you wouldn't dream of it, please do not cut-and-paste someone else's work. The Sportingo team trawl the internet 24 hours a day reading about sport and will know if something has been plagiarised so please don't waste your time or ours.
Entries submitted from 25th September will be eligible for the competition with the closing deadline being midnight (BST) on Thursday 1st October. The winner will be announced and notified on Friday 2nd October.
So good luck and may the best article win!
The Sportingo Team
CLICK HERE to visit the site