Arsene keen on young hotshot.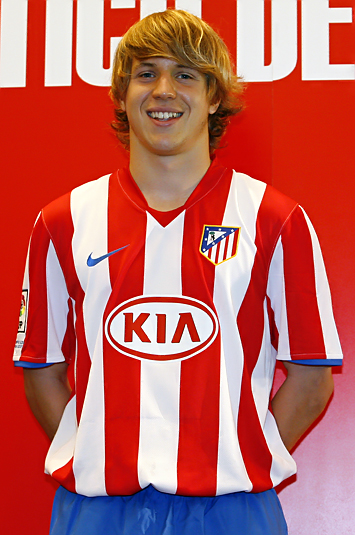 Arsenal have been linked with moves for Atletico Madrid striker Keko.

Keko, 17, has been dubbed the 'new Fernando Torres' in Spain and he has already made his La Liga debut.

However, the Spanish youth international is currently on an amateur contract and has yet to sign professional terms with Atletico. (Telegraph)
Whilst being touted as the "Next Torres" does somewhat smack of lazy journalism at least this particular striker IS Spanish and does play for Fernando's old club Atletico Madrid. Wenger is of course not averse to bringing in young talent that he can then mould and shape to his hearts content and this teenager does appear to be something of a hot prospect. The 17 year old is probably not the same out and out striker as El Nino is but he does have many admirers and given the top notch talents in front of him at the La Liga side, Diego Forlan and Sergio Aguero, he may decide a move to the Premier League would be a wise one.
The fact that he wouldn't cost a penny is something that will obviously attract the north London club and the Spanish side may face a tough battle to keep the interest from Wenger at bay.