Rafa interested in exciting winger.
Portsmouth Vs Liverpool Tickets Still Available!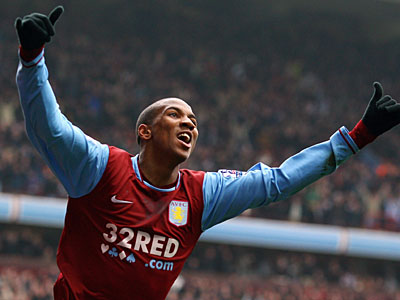 Are Liverpool preparing to splash the readies on Aston Villa's Ashley Young?

It couldn't be sure, irritable readers, but the Mill then thought it might have seen a bloke with what looked like an Aston Villa crest on a bruise-coloured jacket passing a letter containing Enochian script that could have given the impression Martin O'Neill and Rafael Benítez are on the verge of doing business pertaining to Ashley Young. Onslaught! In a maelstrom of fists and even sharper improvised weapons the villain was struck down. All on your behalf, irritable readers. (Guardian)
Well this is interesting and potentially has the basis of some reality to it. Albert Riera has actually on occasion this season been quite effective but Rafa has apparently considered a move for the Aston Villa man in the past. He played pretty damn well when they came to Anfield and beat us comfortably and Young is one of those wingers who gets you on the edge of your seat so would be a good addition in my view.
Unlike Albert, Ashley can beat a man for pace and has an eye for goal. In theory Ryan Babel would be the best alternative but as we all know he doesn't turn up 80% of the time but I was pleased with his cameo performance against Hull City.
The £17m rated Villa winger may well feel that he needs to move to a 'bigger' club to become a serious contender for a regular England spot and he may also feel he needs to be playing in the Champions League to fulfill any ambitions he may harbour.
The question of where the cash would come from is an obvious one. Who knows, perhaps Messrs Hicks and Gillett will stick their hands in their pockets!
YNWA