Wenger takes keen interest in up and coming midfielder.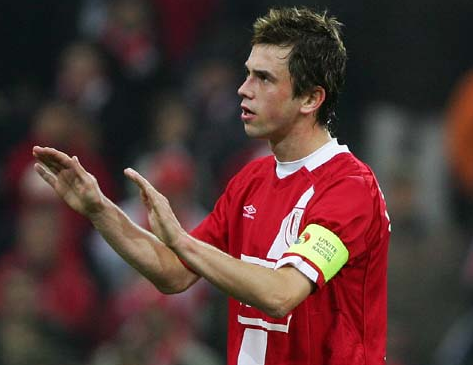 Arsenal are also rumoured to be interested in signing Standard Liège midfielder Steven Defour, even though he's currently laid up with a broken foot. Arsène Wenger has sent scouts to watch the Belgian international, and was clearly impressed by unsurprising reports that he's flaked out on the sofa with his leg in a cast, eating grapes and watching The Jeremy Kyle Show and Loose Women. (Guardian)
Wenger has been linked with a move for the impressive Defour for a while now and the Belgian central midfielder has also attracted attention of many other big clubs across Europe so the small matter of him being currently laid up with a foot injury shouldn't really factor to heavily into the speculation.
The 21 year old has been impressive for club and country over the past 18 months and his calm and determined manner on the ball has won many admirers but it seems only a matter of time before he opts to leave the distinctly average Belgian league in favour of a move up the footballing ladder and a move to north London will surely interest the former Genk man.
He will know all to well that Arsene knows just how to mould talented youngsters into household names and the £12m rated midfielder will be keen to follow in the footsteps of former teammate and international compatriot Marouane Fellaini who has taken to life in the Premier League very smoothly indeed.