Anyone not sick of Barca's pathetic attempts to lure back their former player stick your hands up now.
Watch Ukraine Vs England Live Online!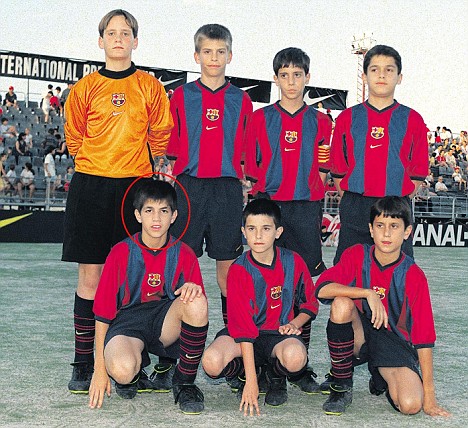 Rumours of Cesc Fabregas' departure from Arsenal refuse to go away following a report in Spain today.

Catalan newspaper Sport declared that the 22-year-old Arsenal captain will be Barcelona's star signing next summer, and that Arsene Wenger has already accepted the fact.

The Spanish midfielder has long been linked with a return to the Nou Camp, which he left as a sixteen-year-old for London. Arsenal and Fabregas have repeatedly denied the rumours and just this weekend Fabregas made a show of his commitment to the Gunners by kissing the badge after his goal in the 6-2 mauling of Blackburn.

Yet the report in Spain suggests that Barcelona are increasingly confident a deal will be struck next summer. It is suggested that outgoing president Joan Laporta wants to finalise a deal for the Spain international before his departure so that re-signing the midfielder does not become an election issue when a new president is sought. (Independent)
What a surprise. Barcelona attempts to unsettle Fabregas as becoming as frequent as Number 43 buses (which aren't actually that frequent, but you get the point). Expect these stories to increase still further as we draw nearer to the end of the season and the Catalan giants have their presidential elections. I am considering running for the position of President at the club under the promise that I will try to sign every damn player on the planet EXCEPT Cesc Fabregas, perhaps I will win?
On a positive note it was good to see our skipper looking back in gear on Sunday and looking like he was loving it. There have been some occasions where he hasn't looked too happy but hopefully those days are behind him. Note to Barcelona, Fab is going nowhere!