One for the future.
Portsmouth Vs Liverpool Tickets Still Available!
Watch Ukraine Vs England Live Online!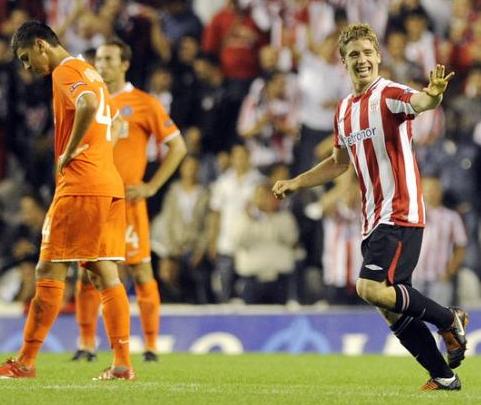 Many Reports have linked the club with a move for Iker Muniain, a player who you may not have heard much about, but who is certain to be a star of the future. The pint sized 16 year old became the youngest player to ever score a goal in La Liga and as a result drawn immediate comparisons with Man United man Wayne Rooney who of course, briefly, was the youngest player to net in the Premier League.
The Atletico Bilbao teenager looks one hell of a prospect and the Pamplona born forward has already drawn admiration from Rafa Benitez who is said to be monitoring the situation carefully before a potential move. At just 16 he could picked up for a bargain and could even still manage the three years 'homegrown' service at Anfield before being classed as eligible under the new Premier League rules.
Iker is already on the fringes of a call up to the Spanish Under 21 squad and has already impressed at Under 16 and Under 17 level.
The Liverpool boss has been pushing more and more efforts into our academy and youth teams as he realises that it is this sort of sustainable growth that could work wonders for the future and with that in mind we have some good quality kids coming through the ranks and into the first team, something we have not been able to boast for quite some time.
Whilst it would be wise to not get too carried away with Iker Muniain's achievements it is clear that he has a great deal of potential and given the amount of Spaniards we have at the club he would have no problem settling in on Merseyside. Rafa is intelligent enough to scout the boy for a while before putting in an offer that could well pay dividends for the future.
YNWA