September is complete and the Fantasy Football League is hotting up nicely.


Here are the current top 20.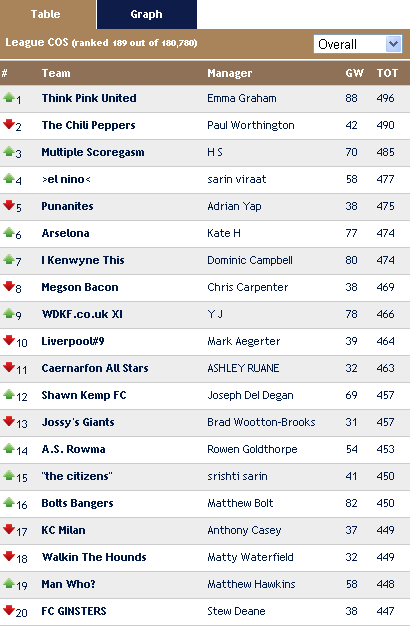 20-40
And last but not least the bottom of the table.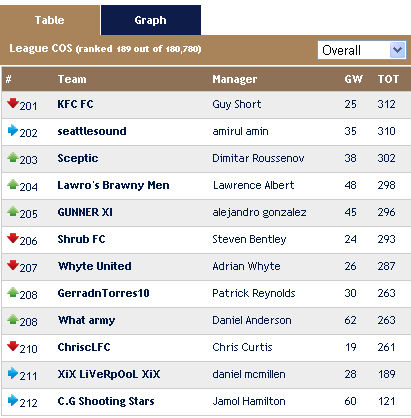 Prizes are being confirmed as we speak (type) but will include some snazzy pack of football fun for the winner, including football boots/football shirts/and other footballing clothing courtesy of Adidas and other sponsors.
Banter about COS Fantasy Football can be continued HERE!