Recession, what Recession? Arsenal, Tottenham, Chelsea, Manchester City, Celtic and Man United owners make the list, Liverpool's Americans do not and we have a surprise at the top of the list!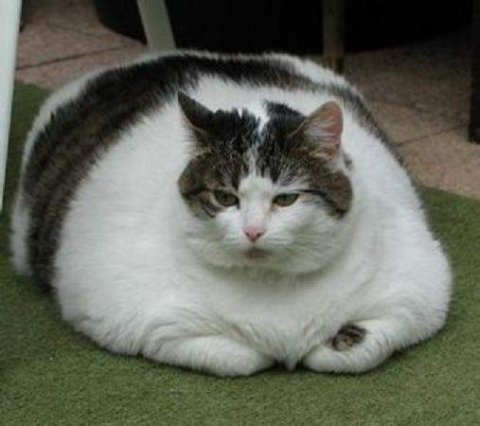 10. Lord Grantchester and family £1.2bn
Everton Age 58, last year £1.2bn (8th)
Labour peer Lord Grantchester is the grandson of Sir John Moores, chairman of Everton in the 1960s and 1970s. The Moores family have strong connections with both top-flight Merseyside clubs; Sir John's nephew David Moores was chairman of his beloved Liverpool FC until selling his controlling stake to George Gillett and Tom Hanks in March 2007.
Meanwhile Sir John's grandson, titled Lord Grantchester, has an 8% stake in Everton and recently donated £100,000 towards the £800,000 cost of acquiring the Everton Collection of memorabilia. He had also served on the Everton board until 2004 and offered to underwrite the club to the tune of £4m, which was turned down.
9. Alisher Usmanov £1.3bn
Arsenal Age 56, last year £1.5bn (7th)
Born in Soviet Uzbekistan but now a Russian citizen, Alisher Usmanov became rich through steel and iron ore mines: his Metalloinvest business has grown to become Russia's fifth-largest steel maker. More recent investments in media, telecoms and banking suggest a fierce loyalty to Russian President Vladimir Putin. When the Kremlin asked establishment oligarchs to subscribe to a $9 billion rights issue this year, Usmanov bought $800 million of stock in state-controlled Sberbank.
8. Bernie Ecclestone £1.466bn
QPR Age 78, last year £2.4bn (5th)
Newly single Bernie Ecclestone will now have more time for football. In March, the part-owner of QPR concluded an amicable divorce from his Croatian-born wife Slavica. Amicable, but expensive.
Bernie's big problem will be trying to preserve his wealth as much of the £2.4 billion fortune he built up as the supremo in the hugely profitable F1 motorsports operation was held in offshore trusts in Slavica's name. But the actual divorce went through without any fuss and it is reckoned the settlement will proceed smoothly. Though Slavica could in effect force Bernie to beg for his money, it is likely that he will keep perhaps two-thirds of the wealth that he built up and settle a third on her.
7. Malcolm Glazer and family £1.5bn
Manchester United Ages various (Malcolm 81), last year £1.1bn (10th)
Selling Cristiano Ronaldo for £80m and getting Michael Owen on a free: A sign of straitened times at Old Trafford? Possibly not to that extent, but titles aren't easing the burden of debt. Malcolm Glazer and his family bought the club in 2005 and then loaded it with the cost of their own takeover. By 2008 some £263m interest alone had become payable, yet the capital United owes had actually grown to £699m, because of the sky-high cost of some of the loans. Turnover in 2007-08 reached £256.2m, up 22% on the previous year, but the wage bill rose 31.2% to £121.1m.
6. Denis O'Brien £1.73bn
Celtic Age 51, New Entry
With a value of £1m, the 2.82% stake that Denis O'Brien has in Celtic is a mere fraction of his fortune (and, being under 3%, doesn't have to be in the public domain – hence him only just popping onto our radar).
Starting by winning a local radio licence for Dublin in 1989, he now has 42 radio stations across eight European countries. In 1991, O'Brien established Esat Telecom in Ireland, which became the first company to compete against the former state-owned telephone company, Telecom Eireann (now eircom). He also established Esat Digifone Limited and won Ireland's second GSM license, to compete against the then state-owned telephone company's mobile section, Eircell.
5. Stan Kroenke £2.079bn
Arsenal Age 61, last year £2.245bn (6th)
Stan Kroenke was formally elected to the Arsenal board in October 2008 and by late September 2009 he had built his stake in the Gunners to 28.7%. That takes him close to the 30% threshold at which he would be forced to make an automatic offer for the remaining shares, although he has said he is not interested in pursuing a full buy-out.
Kroenke married one of the US's richest women, Ann Walton – the daughter of the late James Walton, who along with brother Sam founded WalMart, the biggest supermarket group in the world. But Kroenke built his own fortune developing commercial and retail properties. A sports nut, he owns pro basketball's Denver Nuggets and hockey's Colorado Avalanche; both play at his Pepsi Center. He also owns a stake in pro football's St. Louis Rams.
His assets also include five ranches covering 1.5m acres, shopping centres and office properties. Kroenke's Arsenal stake is now worth around £134m, but his overall wealth has been affected by the 2008-09 crash and Forbes reckons in its list of world billionaires that he is worth £2.079 billion. We agree.
4. Joe Lewis £2.5bn
Tottenham Hotspur Age 62, last year £2.5bn (4th)
With the team doing well under Harry Redknapp and the club planning a new 60,000-seater stadium at White Hart Lane, it would be odd if any Spurs fan wanted to turn back the clock a couple of years. But their biggest shareholder might wish to do so.
Joe Lewis, the Bahamas-based financier with a £57m stake in Spurs, didn't exactly escape the stock market turmoil of 2008-09 unscathed. Quite the opposite: in March 2008 he lost nearly £500m on his investment in failed Wall Street bank Bear Stearns. Very scathed.
Lewis remains an extremely active foreign exchange trader and invests profits through The Tavistock Group, which has interests in 100 companies including property, financial services, life sciences, energy, industry and consumer goods. It also has significant holdings in Russian oil and gas positions, so he and Roman Abramovich could chat over canapes.
Among Lewis's property holdings are 3,600 acres in the Bahamas and 8,000 acres in Florida. He also has a 50,000-acre ranch in Argentina. Sales of business assets well before the Bear Sterns collapse – such as the CovX pharmaceuticals company to Pfizer – and continued huge annual profits on foreign exchange deals will easily take Lewis to £2.5 billion.
3. Roman Abramovich £7.8bn
Chelsea Age 42, last year £7bn (3rd)
Roman Abramovich has ploughed something like £600m into Chelsea. But fear not, dear readers: according to our instruments he's made more than that in the past year alone. It's tough at the top.
The top's not where Abramovich started. Born in a bleak industrial town just south of the Arctic Circle, he was orphaned at three, and raised by his uncle. Moving to Moscow at 14, he did his army service and then started his own business, first making cheap plastic products, later graduating to tyres.
He teamed up with tycoon Boris Berezovsky, and the pair bought the Sibneft oil operation in 1995 for around £120m. When Berezovsky was exiled he sold his shares to Abramovich; in October 2005, when Sibneft was bought by Russian natural gas monopoly Gazprom, the stake held by Abramovich and his partners was worth around £7.5 billion, the vast majority to Abramovich. In addition to dividends, Abramovich and his partners have stakes in other companies worth £1.014bn. Even after a costly divorce Abramovich still has a string of property, art and yachting assets worldwide.
2. Sheikh Mansour bin Zayed Al Nahyan £17bn
Manchester City Age 39, last year £15bn (1st)
Sheikh Mansour bin Zayed Al Nahyan continues his spending spree at Manchester City. In September he finally achieved 100% ownership of City when he bought the final 10% held by former owner Thaksin Shinawatra. The price was not disclosed but Mansour had spent £250m on buying his stake up until then and another £200m on players such as Robinho, Carlos Tevez, Gareth Barry and Emmanuel Adebayor.
Mansour is the brother of the ruler of the oil-rich Abu Dhabi, the biggest of the United Arab Emirates. His family fortune and that of Abu Dhabi as a state have been interlinked since oil was discovered in 1958, turning the nation of fishermen into a global financial powerhouse. The Abu Dhabi assets are reckoned to be nearly £400 billion. His love of sport has already led him to become chairman of Al Jazeera Football Club and the Emirates Horse Racing Authority. We raise his fortune this year to £17 billion as the rising oil price will be good news for Abu Dhabi.
1. Lakshmi Mittal £18.4bn
QPR Age 59 (Last year £12.5bn, 2nd)
With former F1 racing tycoon Flavio Briatore in disgrace, Lakshmi Mittal could buy out the Italian's 54% stake in QPR. He's already an investor in the club, having spent £200,000 on a 20% stake in December 2007, and his son-in-law Amit Bhatia sits on the Loftus Road board as vice chairman.
Born in India but resident in London, Mittal is the world's biggest steel maker through his family company Arcelor-Mittal. As with many moguls he was hit hard by the stock market turmoil in late 2008 but shares have recovered in recent weeks and the family stake is now worth £15.4 billion. You can add another £3 billion for past dividends and property: in 2004 alone, Arcelor-Mittal paid out £1.38 billion to the Mittals.
A separate investment portfolio is now worth around £570m. Mittal has a £9m pile in London's exclusive Bishop's Avenue, and set a world record for a private home when he paid a reputed £70m to Formula 1 supremo Bernie Ecclestone for a house in Kensington Palace Gardens. In June 2004 he also splashed out £30m for his daughter's wedding. In all we reckon that the Mittal family is now worth perhaps £18.44 billion, plenty enough to help QPR to glory. (Four Four Two)
To read the full top 100 Richest People in British Football List CLICK HERE