Nothing but a pipe dream.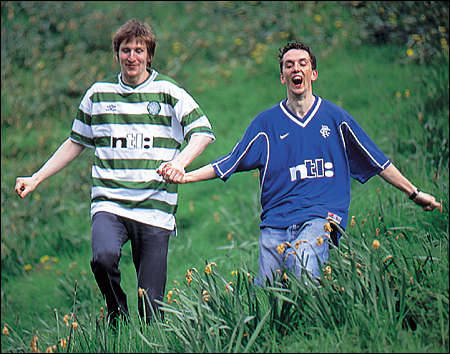 Celtic chief executive Peter Lawwell has not given up hope of the club joining the Barclays Premier League.

The Scottish giants, along with their old foes Rangers, have been flirting with the idea of becoming part of the lucrative Premier League for some time.

With the revenue on offer from television rights much higher than that of Scotland's Clydesdale Bank Premier League, Lawwell believe the league's two biggest clubs are sleeping giants.

"Celtic and Rangers are massive clubs. Celtic certainly has a global reach," he told Radio 5 Live.

"Our frustration is that we play in a very small market and we don't have a regular platform to tell the Celtic story from.

"We're looking for an opportunity to participate in an environment that gives us that global exposure. And hopefully, through time, that will come."

Premier League officials are due to meet next month where the possibility of a two-tier league system, which would include the Old Firm clubs, may be discussed, and Lawwell is hoping for a positive response.

"We need someone to want us. And, if that benefits Celtic and its supporters, then we'd be delighted to take part." (Sky Sports)
I am totally sure, 100% positive, that this will never happen. The Glasgow pair are a victim of geography but I don't see any way out for the pair. I don't see the English Premier League splitting in two and certainly don't see the FA agreeing to allow new participants, in the form of Celtic & Rangers, into their elite club. In a way it's a shame as it would be interesting in theory to see how the two clubs would do, but this old chestnut will be reserved for pub conversations for time and memorial rather than ever being proved in reality.