English club found to have acted within guidelines.
Portsmouth Vs Manchester United Tickets Still Available!
Watch Ukraine Vs England Live Online!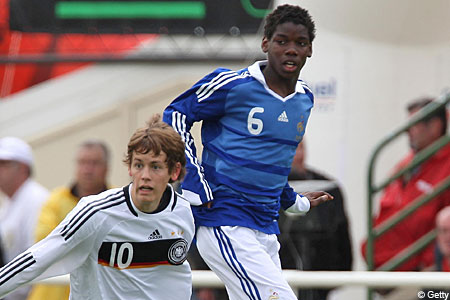 Manchester United have been cleared by Fifa to sign 16-year-old Paul Pogba.
French club Le Havre had claimed that they had agreed a contract with the midfielder for the current season before he went to United.
But a judge appointed by Fifa ruled that, because of his age, Le Havre could not have got an agreement for Pogba to sign a professional contract.
Chelsea were handed a transfer ban in September for inducing Gael Kakuta to break his contract with Lens in 2007.
"Manchester United are pleased to confirm that the Football Association has been authorised by Fifa to register Paul Pogba as a Manchester United player with immediate effect," said a statement released by the club.
The ruling means United have not broken any Fifa rules – particularly the one dealing with the protection of minors. (BBC Sport)
This is indeed good news and means that all Man United fans can rest easy over any potential punishment similar to that served on Chelsea over their transfer of Gael Kalkuta. Le Havre had aggressively accused the Old Trafford outfit of breaking FIFA regulations in relation to inducing a player to break his contract.
Given the manner and vehemency of the allegations from the French minnows I would hope that the Premier League champions sue Le Havre for their claims.