The clock is ticking on Roman's Spurs career.
Portsmouth Vs Tottenham Tickets Still Available!
Watch Ukraine Vs England Live Online!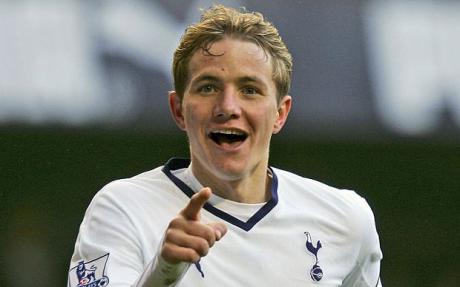 Roman Pavlyuchenko's agent has admitted that his client is set to hold talks with Zenit St Petersburg.

The Russian striker could be set to head home after enduring a difficult 12 months at Tottenham.

The 27-year-old arrived at White Hart Lane on transfer deadline day last summer and was hailed as the heir apparent to the Manchester United-bound Dimitar Berbatov.

However, Pavlyuchnko struggled for form upon his arrival in England and soon began to slip down the pecking order.

The January acquisition of Jermain Defoe, and the summer arrival of Peter Crouch, has only served to cast further doubt over his future.

Having figured rarely under Harry Redknappthis term he does now appear destined to be moved on, with a switch to Zenit the most likely option.

"He does not intend to sit on the bench," said Pavlyuchenko's representative Oleg Artemov.
"We are aware of Zenit's interest. They wanted to sign Roman in the summer and I think we'll start negotiations again." (Sky Sports)
This was always on the cards. Roman Pavlyuchenko has been unlucky during his spell at Tottenham to find himself behind strikers who are performing consistently. Harry Redknapp has at least been honest with the Russian from day one, but when Peter Crouch and Jermain Defoe joined the club you could tell Roman's time was up.
The fans have a lot of time for the former Spartak Moscow man because he gives his all and really puts the workload in and has a fair amount of talent but he is likely to be little more than injury cover and Carling Cup fodder so as long as the north London club get a decent wad of cash from Zenit then it seems likely the a deal will be done, possibly as early as January.