What the F**k is his problem?
Portsmouth Vs Liverpool Tickets Still Available!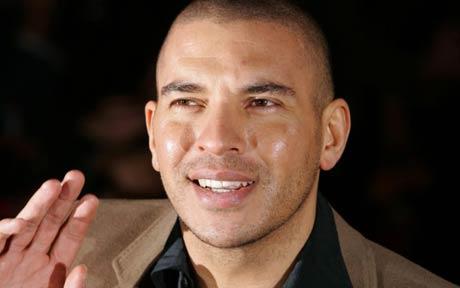 ANOTHER Sunday and another load of steaming crap served up by Stan Wallymore.

He tells it straight every Monday, say the Daily Mirror. Yeah – straight from his arse.

For the third week running the former-Bradford striker has had a pop at Liverpool in his column – and this time they didn't even play a game!

Doesn't stop Stan though, he's on a mission now, the bit's between his teeth, it's him v Liverpool and he's going to win.

One thing that's consistent about his column is its inconsistency. This week Liverpool's two-man team has gone up to three:

There are only three title-worthy players in the side in the form of Steven Gerrard, Fernando Torres and Pepe Reina

And yet just LAST WEEK Liverpool were a two-man team. What next week – up to four or back down to two? Place your bets ladies and gentlemen.

And the most laughable part of his latest dose of drivel? That'll be the following line:

Now my spies at my old club are telling me that the next most influential player, Javier Mascherano, is unhappy and may well be looking for pastures new come the summer or even sooner if the price is right.

Crap rumours always have the word spies in them. But your spies, Stan? Who might they be then? Bearing in mind how many people Wallymore annoyed during his spell at Anfield – by refusing to move to a house in Liverpool, refusing to train, refusing to play for the reserves and so on – I don't mind betting he doesn't have too many friends on the inside of Liverpool FC.

And add to the mix that he left the club 12 years ago – so there's likely to be very few people still at Anfield from Collymore's playing days.

Sniff, sniff, what's that? Bullshit…or Stan Collymore's breath? You know what? I can't tell the difference.

Do us all a favour, Wallymore, aim your poison pen bollocks at another club.

Oh, and if you are going to have another pop next week, try and dream up something original. The "Mascherano's off again" tale has been on the internet all weekend. (Well Red)
I have to say that when I read this piece I found my self involuntarily nodding to myself in agreement with every single point, this excellent Liverpool Blog, CLICK HERE to visit, echoes what I and the fans I have spoken to about Mr. Collymore have been thinking and indeed stating for ages.
The guy is a joke. After his ridiculous attack on our friends at The Spoiler, CLICK HERE to see that laughable episode. Stan Collymore has gone from bad to worse in his attempts to be taken seriously after continuously spouting opinions and statements with little or no follow through or basis in reality.
It should also be noted that the former 'Dogging enthusiast' and 'Woman batterer' knows no allegiance when it comes to his footballing pearls of wisdom, and by pearls of wisdom I mean 'utter shite', he does tend to offend many sets of fans in equal measure but you would have thought he would show at least a modicum of respect for the biggest football club who ever employed him.
Get a Life Stan!
YNWA