Club vs Country row officially just got SILLY! (Hence obligatory use of Mr Silly Image below)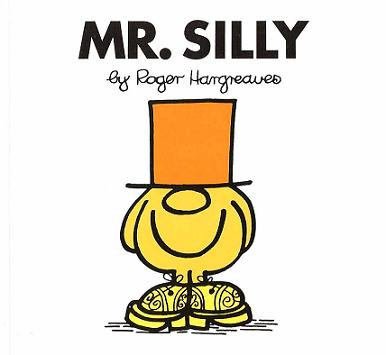 Belgium have asked Fifa to prevent Marouane Fellaini from playing for Everton this weekend.

After playing in Belgium's win over Turkey at the weekend, the midfielder has pulled out of their clash with Estonia on Wednesday because of surgery he needed on his wisdom teeth.

Everton were convinced that Fellaini had an agreement in place with new Belgium boss Dick Advocaat that if he played at the weekend he would be free to miss the match with Estonia.

But the Belgian FA (KBVB) have insisted that Fellaini did not seek permission to miss the match on Wednesday, and as such they have asked Fifa to apply their five-day rule.

Under Fifa regulations, should a player miss an international fixture after being called up, and he does not have the permission of that country to do so, then he will be banned from playing any match for the next five days.

That would mean that Fellaini could not play until next week, ruling him out of Everton's clash with Wolves.

"Fellaini is called for the match with Estonia. If he decides not to come, he knows the consequences," Belgium FA's director general Jean-Marie Phillips confirmed to De Standaard.

"Mr Advocaat has asked that the Fifa regulations strictly apply and therefore Marouane may not play this weekend with Everton.

"The coach has talked with Fellaini, but I do not know what he said – I would imagine that he tried to convince him that the operation could be done another time – but he obviously did not succeed.

"I am happy that everyone around the Red Devils are on the same wave-length, but if Fifa decides in Everton's favour we will accept that."

Everton denial

Everton, though, insist that Fellaini will be free to face Wolves at the weekend.

"We released Marouane for both games and have complied with all our obligations," Everton spokesman Ian Ross said.

"He had an understanding with the manager that if he played on Saturday, he'd be released from the Wednesday game. The manager appears to have changed his mind.

"But this is a personal dispute between the player and the coach. Everton's not to blame and in our view there is nothing that can prevent Marouane from playing on Saturday against Wolverhampton. " (Sky Sports)
This could be a sticky situation for David Moyes and whilst I can understand the issue the Belgium national side is trying to make, it is worth noting that the final World Cup Qualifying clash against Estonia is 100% meaningless.
It seems the club vs country row continues to fester and on most occasions I tend to side with the nations and their unenviable task of persuading club bosses that they need their players for competitive matches, however on this occasion it would appear that Dick Advocaat has changed his tune.
I would be interested to see what FIFA could do for instance if Everton decided to ignore any 'five day ban' punishment and went ahead and played Marouane against Wolves, then this sticky situation could get even stickier.