Dutchman strongly linked with White Hart Lane move.
Portsmouth Vs Tottenham Tickets Still Available!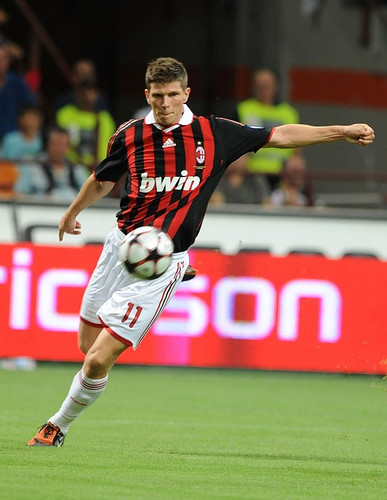 Klass-Jan Huntelaar closer to Tottenham move in January
Reports in Italy today claim that Klaas-Jan Huntelaar is closer to moving to Tottenham after disappointing since his £12 million move to AC Milan.

The Dutchman was linked with a move to White Hart Lane in the summer, and his failure to score for Milan this season has further fuelled speculation that he could join Spurs in the January window.
Any such move could see Roman Pavlyuchenko, who has failed to settle under manager Harry Redknapp, move to Italy, while Welsh defender Gareth Bale could also be included in the swap transfer.

Bale has also struggled to break into the Spurs side but the Welshman, who can also play in midfielder, is highly regarded.

Huntelaar, nicknamed 'The Hunter', was a prolific striker during his days with Ajax and Real Madrid, while with Holland he has scored 14 goals in 25 games. (Telegraph)
The speculation about this potential move is definitely growing but is there really any chance it would happen? It's true that Roman Pavlyuchenko is likely to leave because there simply isn't much of a chance he will get a place in the starting eleven any time soon, unless he yearns for a Carling Cup run out, so would Klaas Jan Huntelaar fare much better?
The former Real Madrid man has been something of a flop at the San Siro and there is every chance he will be offloaded sooner rather than later but would Harry take a punt on the £17m rated Dutchman?
We all know how much Harry Redknapp likes to chop and change but his attack is pretty much top notch as it is and any need for a fourth striker could be resolved by bringing in a less expensive luxury player or indeed trying out some of the club's youthful talents.
Even though many believe such a deal may come to fruition I don't see it myself. A swap deal would be the only way such a move would make any sense to Tottenham, that way they wouldn't be splashing the cash on the former Ajax man and would be killing two birds with one stone so to speak, by letting their Russian sub go at the same time and saving themselves a pretty penny.