Pure craziness from the FA as per bloody usual!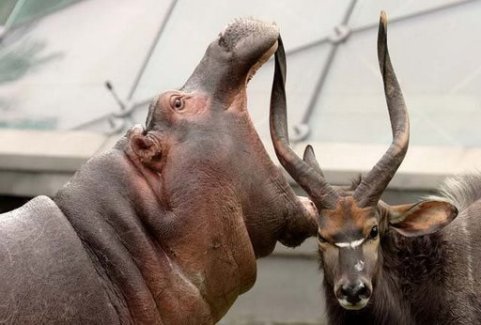 RAFA BENITEZ had reasons for celebrations and puzzlement today as the dust settled on his disciplinary hearing with the FA.

The Liverpool manager was found guilty of making an "offensive" gesture – simulating a pair of glasses – to referee Phil Dowd after the official failed to give the Reds a second penalty during the 2-1 defeat at Tottenham on August 16.

He was, though, cleared of two other charges during a marathon five-hour hearing at Eastlands by a regulatory committee.

Benitez could have been given a fine or, more seriously, a touchline ban but the only censure he received from the FA was a warning about his future behaviour.

He didn't even have to pay the costs of the hearing.

And Liverpool have claimed that the disciplinary panel "expressed surprise" that another manager – understood to be Crystal Palace boss Neil Warnock – was not charged for committing the same offence on the same weekend.

The disciplinary commission stated: "A regulatory commission of the FA has found Mr Rafael Benitez guilty of misconduct in relation to a breach of FA Rule E3, arising out of a gesture made by him during a post-match briefing.

"The commission concluded the gesture was objectively offensive. The commission noted Mr Benitez's previous exemplary disciplinary record over 23 years as a coach and manager at the highest level of the sport.

"Taking into account all relevant factors, the commission concluded that the appropriate penalty was to warn Mr Benitez as to his future conduct with regards to interviews and press briefings."

Liverpool insisted, however, that the commission accepted that Benitez's actions were pithy as opposed to malevolent.

A club statement read: "The commission accepted that a gesture made with a pair of spectacles was 'in a non-malicious and humorous manner' and, taking into account Mr Benitez's previous unblemished record, warned him about his future conduct.

"No fine was imposed or costs awarded against the Liverpool manager. The commission also expressed their surprise at the failure of the FA to charge another manager who had made a similar gesture." (Liverpool Echo)
This is so ridiculous it could almost be used as a script for a Monty Python sketch. How is it that Rafa is found guilty, albeit his punishment is nothing but a slap across the wrists, of such a trifling offence when you see the likes of Sir Alex Ferguson (and others) blatantly show disrespect to officials both during and after matches.
How someone can be warned simply because they fiddle with their glasses? This is pure unadulterated madness. I have a mind to send Rafa an open letter that would details as follows.
Dear Mr Benitez,

May I suggest that in future you do not wear your glasses during forthcoming matches as to do so clearly offends the FA also if you wish to swear, shout, and insult referees that is apparently absolutely okay and you will more than likely receive no punishment whatsoever for doing so.

Also find enclosed your Sir Alex Ferguson disguise kit, Plastic Red Nose and pack of chewing gum, which I suggest you wear at matches in future. Doing so will make you next to invisible and therefore unlikely to have any trouble with the officials ever again. Also find second disguise kit, one blindfold, which you should use if you happen to lose your Sir Alex disguise. The use of the blindfold should be coupled by stating on camera that "You didn't see the incident in question".

Regards

YNWA

Lifelong Fan and Admirer.