The clock is ticking!
Portsmouth Vs Liverpool Tickets Still Available!
Watch England vs Belarus Live Online!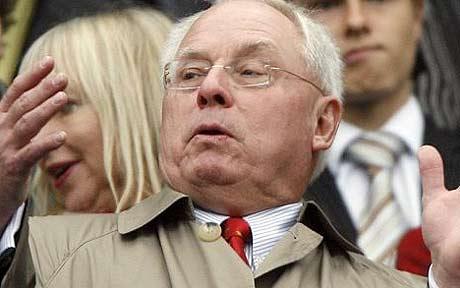 Saudi prince: Liverpool talks near 'final stage'

Prince Faisal says his company's negotiations to buy shares in Liverpool are ongoing.

RIYADH – Saudi Prince Faisal bin Fahd bin Abdullah said on Wednesday that talks over his F6 company buying a major stake in Liverpool are nearing conclusion, as club co-owner George Gillett visited Riyadh.

"Our negotiations to buy shares in Liverpool are ongoing, meetings are taking place and we might be in the final stages in the coming days," Prince Faisal said.

Gillett, one of the two US owners of the legendary but heavily-indebted English team, was in Riyadh mainly to discuss a project regarding the creation of Liverpool soccer academies around the region, Prince Faisal said.

In recent weeks, both parties have admitted that potential investment from Faisal has been firmly on the agenda.

Gillett and club co-owner Tom Hicks have been seeking new investment in Liverpool after refinancing some of its large debt during the summer.

The two met with Prince Sultan bin Fahd, president of the Saudi Youth Welfare organisation and chairman of the Saudi League, on Wednesday.

"The purpose of the visit of the owner of Liverpool Football Club to Saudi Arabia is to understand the sports industry and to learn about the facilities and the potential of the main clubs in order to set up the Liverpool Academy in Saudi Arabia," Prince Faisal said.

The agreement between F6, a sports marketing and investment firm controlled by Faisal, would also provide opportunities for young Saudi players to train at Liverpool, he said.

(Middle East Online)
It does seem that we may be about to say goodbye to George Gillett and that would mean half the job is done. With any luck Tom Hicks will find himself an isolated figure until the point when he decides that he can no longer deal with the fact that he hasn't got a clue what he is doing and that everyone wants him to leave.
YNWA