Arsene eying up next big thing.
Join Our Facebook Fan Page for the Latest News/Rumours/Forums/Videos/WAGS/Funny Stuff/Features!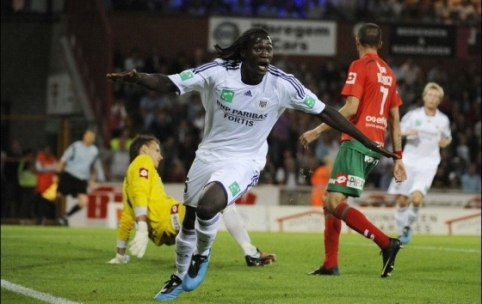 Arsenal sent Tony Adams on Saturday to the Constant Vanden Stock Stadium to Romulu Lukaku to scout. The former England international would not confirm that he was specifically there for an Anderlecht player, but his neighbors in the stands saw him diligently take notes each time the ball came to Lukaku.

The 16-year-old striker has a contract with Anderlecht for five years. If the Gunners want him, they will at least need to dig deep.. (Voetbal)
The 16 year old striker has been an instant success at Anderlecht and has already managed 4 goals this season and incredibly has already been capped at Under 21 level by Belgium and in fact scored on his debut.
Arsene Wenger is just one of many top level boss's monitoring the lanky striker's progress but given the Gunners boss's ability to mould young talent into the finished article, it could be that interest from the north London club could be hard for the player to resist. It seems the name Lukaku is one that is worth keeping a note of. Watch this space.