Who deserves the plaudits?
Join Our Facebook Fan Page for the Latest News/Rumours/Forums/Videos/WAGS/Funny Stuff/Features!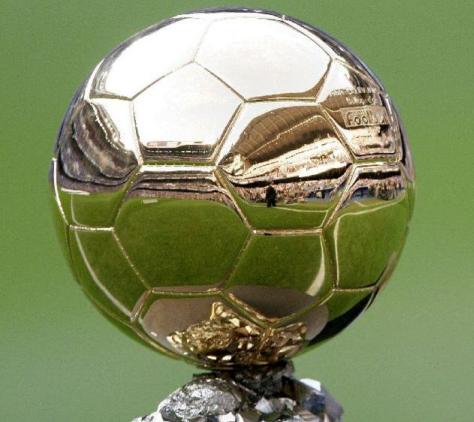 Veteran Manchester United winger Ryan Giggs is one of five British footballers nominated for the 2009 European Player of the Year award.
The 35-year-old joins Steven Gerrard, Frank Lampard, Wayne Rooney and John Terry on the shortlist for the prize, known as the Ballon d'Or.
Cristiano Ronaldo, who won the award last year, is included but no Italian or German players have been selected.
The winner, chosen by world football writers, will be announced in December.
Giggs, who was named PFA Player of the Year last season, joins team-mates Rooney and Nemanja Vidic on the shortlist.
Chelsea also have three nominees – midfielder Lampard, defender Terry and striker Didier Drogba.

The other Premier League players on the list are forward Andrey Arshavin and midfielder Cesc Fabregas of Arsenal, with Liverpool striker Fernando Torres joining fellow nominee Gerrard.
Barcelona's Argentinian star Lionel Messi is one of the favourites to win the competition, organised by France Football magazine.(BBC Sport)
Here's the very long shortlist.
Andrei Arshavin (Russia) Arsenal
Karim Benzema (France) Olympique Lyon then Real Madrid
Iker Casillas (Spain) Real Madrid
Cristiano Ronaldo (Portugal) Manchester United then Real Madrid
Diego (Brazil) Werder Bremen then Juventus
Didier Drogba (Ivory Coast) Chelsea
Edin Dzeko (Bosnia) VfL Wolfsburg
Samuel Eto'o (Cameroon) Barcelona then Inter Milan
Cesc Fabregas (Spain) Arsenal
Fernando Torres (Spain) Liverpool
Diego Forlan (Uruguay) Atletico Madrid
Steven Gerrard (England) Liverpool
Ryan Giggs (Wales) Manchester United
Yoann Gourcuff (France) Bordeaux
Thierry Henry (France) Barcelona
Zlatan Ibrahimovic (Sweden) Inter Milan then Barcelona
Andres Iniesta (Spain) Barcelona
Julio Cesar (Brazil) Inter Milan
Kaka (Brazil) AC Milan then Real Madrid
Frank Lampard (England) Chelsea
Maicon (Brazil) Inter Milan
Lionel Messi (Argentina) Barcelona
Luis Fabiano (Brazil) Sevilla
Franck Ribery (France) Bayern Munich
Wayne Rooney (England) Manchester United
John Terry (England) Chelsea
Nemanja Vidic (Serbia) Manchester United
David Villa (Spain) Valencia
Xavi (Spain) Barcelona
Yaya Toure (Ivory Coast) Barcelona
So it's the usual suspects with a few surprises added. Odd that a player like Grafite doesn't make the list whereas big name players who haven't actually achieved very much in the last year do get a mention, players such as Franck Ribery, what has he achieved this past year? Also you could question the inclusion of Kaka who had a pretty average/poor season at AC Milan last term.
Anyway, who would get your vote?