About as subtle as a sledgehammer!
Portsmouth Vs Liverpool Tickets Still Available!
Join Our Facebook Fan Page for the Latest News/Rumours/Forums/Videos/WAGS/Funny Stuff/Features!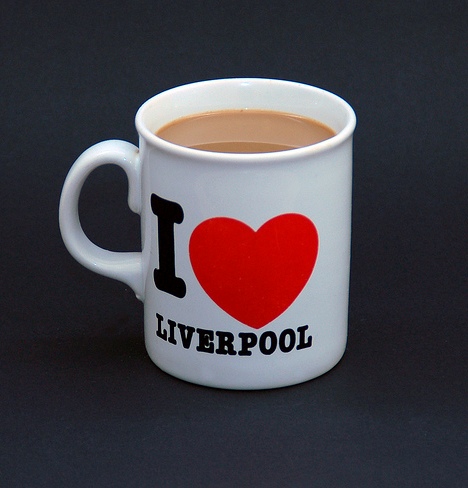 Palermo centre-back Simon Kjaer has dropped yet another strong hint that he could leave Sicily next year.

The 20-year-old has impressed in Serie A after joining the Rosanero in the summer of 2008 and has been frequently linked with Turin giants Juventus, but he has confessed that English giants Liverpool might be his first choice.

"I am only thinking of the World Cup at the moment and then we'll see," the defender told La Gazzetta dello Sport.

"However, it is true that my family and I support Liverpool, but the transfer market has nothing to do with it."

Denmark qualified for next summer's showpiece event in South Africa at the expense of Scandinavian rivals Sweden, as Kjaer kept Zlatan Ibrahimovic at bay in a crucial 1-0 victory.

"It was a great satisfaction," he mused.

"Zlatan is really strong in the air and is so tall that you can't keep up with him and you need to anticipate him.

"As for the World Cup, I hope to play alongside [Daniel] Agger as he is my idol. But I first need to play 35 more games at the highest level this term." (Goal.com)
Now I am not sure about "Strong Hint" I think its more of a come and get me plea. The young Dane makes it clear he has an affinity for the club and then claims that Daniel Agger is his idol. Simon Kjaer is a hot prospect indeed and perhaps the kind of young lynchpin of a centre back for the future that we could well do with considering pursuing.
Currently at over achieving Palermo the 20 year old has a bright future and all manner of top level sides have been sniffing around the lanky Danish international but as yet it appears the club have fought off any offers. Perhaps it would be wise to wait until the summer once Simon has had a full season as a regular at the Serie A side, before putting in a bid for the £10m rated defender.
Given the injury problems we have had with our own centre backs and the fact that Jamie Carragher is getting on a bit, a move for Kjaer would seem to make good sense.
YNWA