Hell Must Have Frozen Over!
Join Our Facebook Fan Page for the Latest News/Rumours/Forums/Videos/WAGS/Funny Stuff/Features!
Portsmouth Vs Manchester United Tickets Still Available!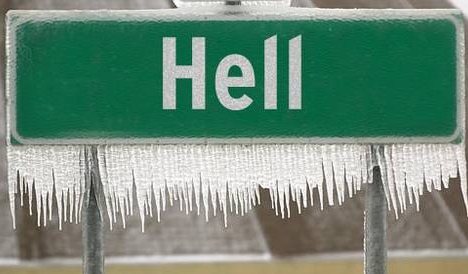 Manchester United manager Sir Alex Ferguson has accepted a charge of improper conduct after his comments regarding referee Alan Wiley.

In his post-match interview after the Red Devils' late draw with Sunderland at Old Trafford at the beginning of October, the Scot suggested Wiley was not physically fit.

The Football Association, which has been running a Respect campaign, therefore decided to take action against the United boss.

Ferguson has admitted the charge and has requested a personal hearing, for which a date has yet to be set.

The referees' union, Prospect, has called for the 67-year-old to be handed a lengthy touchline ban and fine. (Sky Sports)
Well this is a turn up for the books. Clearly Sir Alex is as wily as ever, realizing that apologizing at this stage could well ease any lengthy ban that the Prospect union is looking to hit the Man United boss with.
Ferguson is obviously an outspoken manager who says it as he sees it and occasionally that means he falls foul of the FA but I think overall he is no worse than some others. He will probably get a ban for the repeated recent offences he has committed but I don't think it would be fair to give him a lengthy touchline ban.
However if he is punished too harshly, the Old Trafford outfit can simply create a cardboard cut out version of the boss, hook up a mic to it and have Sir Alex's voice ringing from the touchline's that way. An added touch could be that the life size replica could also replicate the impressive chewing gum addiction that he has!