This is a darn good list of A-Lister Football Fans and we thank In the Stands for creating it!
Join Our Facebook Fan Page for the Latest News/Rumours/Forums/Videos/WAGS/Funny Stuff/Features!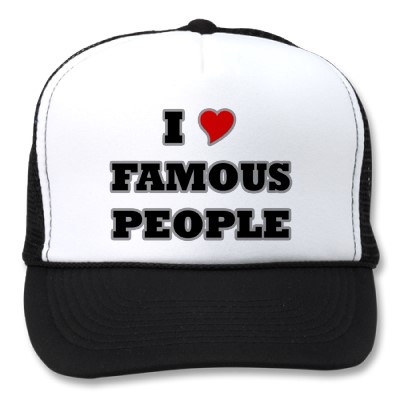 10.The Gallagher Brothers (Man City)

We all know they are city through and through.

9. Kevin Costner (Arsenal)

As explained by the waterworld actor himself,

"When I came over and made Robin Hood I got a chance to go see a football game and it happened to be Arsenal.They invited me as their guest and I didn't know what to expect, and I was blown away. I didn't realize how emotional it can be in the stands. I didn't realize that people sang and did all that and I was moved by it.


8. Spike Lee (Arsenal)

The influential and Important director has watched Arsenal on numerous occasions, He said it started with Theirry Henry and even wanted Even wanting the former Arsenal star to play a part in his new heist movie ' The Inside Man.

7. Richard Attenborough (Chelsea)

A life vice-president, said in new 'soccumentary' film about Chelsea, Blue Revolution that, "I went and stood on a bank with a packet of sandwiches with my girlfriend who I eventually married, principally because she agreed to follow Chelsea, and we've been going since 1942,"

6. Samuel L. Jackson (Liverpool)

Jackson first fell in love with Liverpool while filming 'The 51st State' in the city in 2000.

The actor was a guest at the Merseyside derby in October of that year, a game the Reds ran out 3-1 winners in courtesy of goals from Nick Barmby, Emile Heskey and Patrik Berger.

5. Will Ferrell (Chelsea)

During Chelsea's summer tour of America, the A-listers where in full force to see them beat Inter 2-0. Aston Kuther and Charlize Theron where there, but Ferrell was wearing a 2006 shirt, so he gets top billing.

4. Elijah Wood (West Ham)

While filming Green Street, Elijah admitted that "West Ham stole my heart. I was hooked, I couldn't wait for the next match." He came to this conclusion after a 4-2 victory against Crewe. "I was in the Bobby Moore Stand, with the real fans, and that atmosphere had the most profound effect on me," he says. "The passion and kinetic energy I felt was staggering, truly amazing. I know Crewe wasn't the best of games to go to in terms of importance but we kicked their ass all the same."

3. Sly Stalone (Everton)

Sly was paraded to 40,000 strong at Goodison in 2007, doing his best Rocky impression while he flew an Everton flag aloft.

2. Justin Timberlake (Manchester Utd)

The pop star told the Sun, "I'm a Red!, I'm mates with Smithy so he's my favourite player but Ronaldo doesn't suck either, he's awesome. I really like Rooney too.

"Smithy hooked me up with some tickets so I went to watch the home game against West Ham"

Shame it was Smithy's last game for the club, oh and Elija would have been happy that they lost.

1. Tom Hanks (Aston Villa)

The Forrest Gump star admitted that "I'm big on Aston Villa because the name is so sweet, it sounds like a lovely spa". Trust me Tom if you go to Villa it's a world away from a Village spar, in fact picture Saving Private Ryan but with concrete.
(In the Stands)
Anyone missing from this list? Seems pretty comprehensive to me, but I have heard that George Clooney and Brad Pitt are closest Gooners and rumour has it that Meryl Streep is an Everton fan.