Good times are making a comeback at White Hart Lane.
Portsmouth Vs Tottenham Tickets Still Available!
Join Our Facebook Fan Page for the Latest News/Rumours/Forums/Videos/WAGS/Funny Stuff/Features!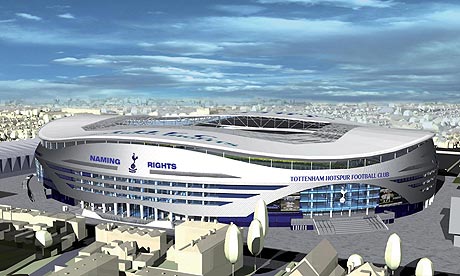 Tottenham Hotspur has reported record profits after making big gains from selling its players.
The football club said pre-tax profits jumped to £33.4m for the year to 30 June, up from £3m the previous year.
Spurs made a record player trading profit of £56.5m, up from £16.4m in 2008, on sales of players, including Dimitar Berbatov to Manchester United.
The club recently submitted a planning application for a new 56,000-seat stadium.
Spurs said the money it had made had been reinvested in strengthening its squad.
"We have assembled what we believe to be one of the most talented squads we have had during our time in the Premier League," said Spurs chairman Daniel Levy.
The trading profit of £56.5m is derived from the sales of players based on the value the club assigns on its books, not simply what they were bought and sold for.

The club finished eighth in the Premier League at the end of last season, following its worst start to a season in club history.
Media and broadcasting revenues increased by 11% to £44.8m.
The club said leasing of corporate boxes and lounge memberships at White Hart Lane had fallen because of the recession.
Spurs, which has 23,000 club members on the waiting list to buy season tickets, also said merchandise had seen a "flattening out" of sales.

(BBC Sport)
What a difference a year makes! Who would have thought that the club could make such a huge turn in fortunes. Remember how bad last season started, worst in living memory by all accounts, then along came Harry Redknapp and pulled the club up the table.
It seems that with a new stadium on the way and with the team still going strong for a top four position, things couldn't be better. All they need to do now is take the profits and buy Ledley King some titanium knees!