African Cup of Nations to go ahead after sickening attack.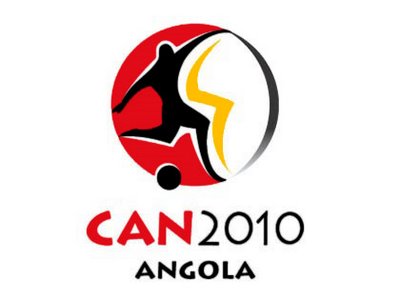 Togo are considering pulling out of the Africa Cup of Nations after their team bus came under gunfire in Angola.
Two players were shot and injured in the attack in the northern province of Cabinda and the coach driver killed.
Organisers insist the tournament will go ahead but Togo's players met later on Friday to discuss returning home.
"If we are still not sure [about security] then we will be leaving," captain Emmanuel Adebayor, of Manchester City, told BBC Afrique.
"It's a football game, it's one of the biggest tournaments in Africa and a lot of people would love to be in our position but I don't think anybody would be prepared to give their life.

"So I will talk with the team and we will discuss between us and take a group decision that we think is good for our careers, good for our lives and good for our families because at the end of the day it is only football.
"If I am alive I can still play football tomorrow and in one year maybe even another Cup of Nations but I am not ready to pass away now.
"I think a lot of players want to leave, they don't want to be in this tournament any more. Because they have seen their death already they have been in a situation where they have been close to death – most of the players want to go back to their families."

The driver of the Togo team bus was killed in the incident, while nine others were injured including two players, an assistant manager, physio, goalkeeping coach and another coach.
Defender Serge Akakpo, who plays for Romanian club Vaslui, was hit by two bullets and lost a lot of blood in the attack in Angola's oil-rich territory of Cabinda, which is due to host seven matches.
Adebayor said the players were unsure whether Akakpo would survive at the time, but his club reported that his condition was stabilised and he underwent successful surgery.
Reserve goalkeeper Kodjovi Obilale, who plays for French club GSI Pontivy, was also wounded, while several other players required hospital treatment and were later seen with bandages on legs, hands and faces.
"I don't think any of the players will be able to sleep after this," said Adebayor, who admitted they were all still in shock.
"You cannot sleep after what we have seen today – one of your team-mates with bullets in his body in front of you, crying and losing consciousness. It is very difficult."

Our great concern is for the players, but the championship goes ahead
CAF spokesman
Togo team-mate Alaixys Romao, who plays for Grenoble in France, said he thought there should be a boycott of the tournament.
"Why not cancel all the matches? We just want to go home," he said. (BBC Sport)
It is incredible that such an attack should occur as a showpiece tournament of this magnitude but it is equally incredible that the tournament would still go ahead after such an incident. How the hell can Togo be mentally prepared to play their part now that they have suffered such a tradegy and indeed how can the organizers guarantee the safety of the other teams taking part after such a horrendous breach of security. Our thoughts are with the Togolese side and the family of the team bus who was cowardly murdered.
Angolan rebels have claimed responsibility for the attack and one has to wonder at the wisdom of allowing the war torn country to host such a high profile event.