African Nations Cup tragedy leaves Togo with no choice but to leave the competition and mourn the loss and injury of teammates and officials.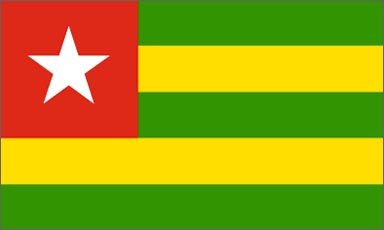 Togo captain Emmanuel Adebayor has told French radio his team will return home from the Africa Cup of Nations following advice from their government.
Although the team initially wanted to leave the tournament after a gun attack on the team killed three people, they then said they would stay on in Angola.
But Togo Prime Minister Gilbert Houngbo insisted the team leave the country for security reasons.
Tournament organisers have said the event will still go ahead as planned.
The attack on Togo's convoy in the northern enclave of Cabinda killed an assistant coach, press officer and bus driver, and injured several other players.
Adebayor, who plays in the Premier League with Manchester City, had previously said the team thought that life should go on and they did not want to be seen as ruining the Nations Cup which begins on Sunday.
However, following further consultation with government officials, he accepted the authorities knew best.
He said: "This Friday at 1430, we were all dead on that bus. We sent our last messages to our families. We called our family to say our last words. I told myself: 'If you're still there on the ground in Angola, why not (play)?'
"The authorities decided we should return (home), so we will return." (BBC Sport)
It is frankly incredible that Angola was chosen to host the 2010 African Nations Cup and equally incredible that the competition has not been cancelled in light of this tragedy. The security officials are claiming that the attack that left three people dead was a one off and that security would be tightened but anyone who thinks that such an incident could not happen again would be guilty of wishful thinking.
I am surprised that fellow African nations didn't show solidarity with the stricken Togo side and it appears that following the attack on the national team coach representatives of the nations present sat down to discuss what their next move should be but still decided to go ahead with the tournament.
There will be some who will wrongly conclude that those who were responsible for the murder of three innocent civilians, reportedly an Angolan Rebel force, would win should the competition be abandoned and that to stop the African Nations Cup would in some way mean that the terrorists would have won are hideously incorrect in that line of reasoning.
To continue with a competition where it is clear that security is at best lax and at worst plain negligent is frankly a disaster waiting to repeat itself. In my mind to continue to play is an ill thought out decision that could well backfire disastrously. For the security officials to come out hours after the assassination in cold blood of three people and state that there would be no fear of a similar occurrence taking place is ridiculous in the extreme.