Former Premier League striker's daughter killed in suspicious circumstances.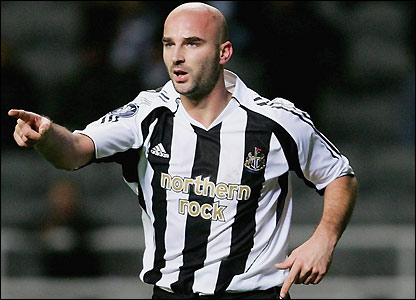 The party-loving daughter of a former Premiership footballer has been found hanged hours after being arrested by police over a fight.
Sibylle Sibierski, 18, had recently moved out of the £1.5million family home and into her own flat.
The privately educated A-level student, whose father Antoine played as a striker for Manchester City and Wigan, was arrested on Sunday on suspicion of assault before being released without charge.
Miss Sibierski, who also worked as a party organiser, was said to have been involved in an altercation with someone she knew while out.
Police would not reveal the identity of the alleged victim, who did not want to press charges.
Her 35-year-old French-born father, who also played for Newcastle United before becoming a football agent, is believed to have called police when he could not get in contact with his daughter on Monday.
Officers broke into her £200,000 one-bedroom rented apartment in Altrincham in Cheshire and found her hanged.
Last night, police referred the death to the Independent Police Complaints Commission as the teenager had been in contact with officers in the hours before her apparent suicide.
Friends were stunned by the death of the seemingly happy and bubbly teenager who came from a loving family.

Miss Sibierski was said to have been 'besotted' with her boyfriend, 18-year-old Adam Mohammed and in a posting on the social networking site Facebook on January 11 described herself as 'rather happy'.
Miss Sibierski had an active night-life and had been promoting club nights at Manchester venues including Lounge 31.

Last Thursday, in another Facebook message, she apparently referred to taking drugs during a night in, writing: 'Skins, Diary of a Call Girl, Dominos' Cookies, Bong, Cigs and Hot Cocoa… What more could a girl ask for really.'
In a further posting that day, she wrote: 'haha, when im chilled… im veeeeery chilled.'
The teenager had also left a series of messages on Facebook claiming she had endured her worst ever Christmas with her parents after her boyfriend went away for Christmas.
She said: 'What a gr8 christmas!… NOT. I'm at home with my parents nd im havin a **** time. This is exactly y i moved out..'
When a friend replied: 'U not liv with ure Mum and Dad then?' the teenager responded: 'Nope Thank God.'
But last night a friend said: 'She loved her parents, but she was also a typical teenager who wanted to be out with her friends.'
Miss Sibierski was studying for A-levels in psychology, sociology, French and Spanish at Cheadle and Marple Sixth Form College. She previously attended Manchester's St Bede's College, an £8,000-a-year Roman Catholic school.
It describes on its website how it specialises in providing 'committed Christian pupils an education underpinned by the teachings of Jesus Christ'.
The school will hold a special mass for its former pupil today. Yesterday, Antoine Sibierski and his wife Isabelle, who have another daughter Axelle and a son Alessandro, were too distraught to talk about the tragedy. (Daily Mail)
It goes without saying our thoughts are with the Sibierski family following this tragic death.