Goodison Park supporters turn to social networking giant to help keep American international at the club.
Find, Compare and Buy Everton Tickets at
Join Our Facebook Fan Page for the Latest News/Rumours/Forums/Videos/WAGS/Funny Stuff/Features!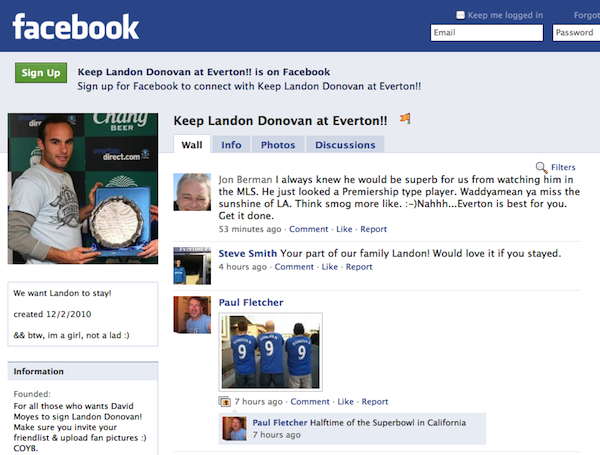 Everton fans have been very resourceful in recent days, trying their best to get Landon Donovan to stay at Goodison Park a little longer than planned or indeed if possible, on a permanent deal. The American international has been a startling success since his move from the MLS to Merseyside and one can understand exactly why the club's fans are trying to make it abundantly clear just how much they value the 28 year old LA Galaxy star.
If you want to join the group, and over 4000 Toffees supporters have already done so, simply CLICK HERE.