Me thinks you protest too much!
Join Our Facebook Fan Page for the Latest News/Rumours/Forums/Videos/WAGS/Funny Stuff/Features!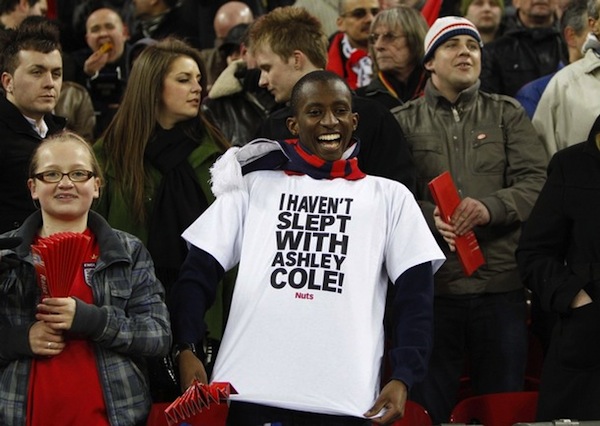 I am sure Stamford Bridge full back Ashley Cole chuckled to himself when he noticed this attention seeking individual on the box last night. The endless laughter must have in some way made up for the shocking decisions he has made of late, and those decisions mainly involving bedding fairly non-descript (ugly) women whilst his incredibly hot wife lay waiting back at his million dollar mansion, or perhaps not.
The Chelsea man is now considering quitting the west London club apparently and all because the former Arsenal man seems incapable of admitting his own mistakes and taking any potential disciplinary issues on the chin.