Who have the Anfield faithful missed more? Xabi Alonso, Sami Hyypia, or Alvaro
Arbeloa?"
Find, Compare and Buy Liverpool Tickets at
Join Our Facebook Fan Page for the Latest News/Rumours/Forums/Videos/WAGS/Funny Stuff/Features!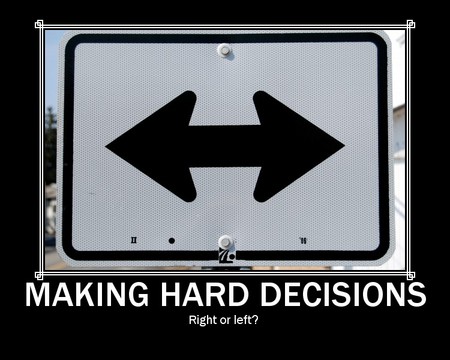 Now that the season is in full swing and the team appear to be getting
the hang of this whole football thing again, I feel that we can
finally investigate the question which has been on every journalist's
lips. Who is the player that Liverpool has missed most this season?
In the summer we sold (or let go of) three noticeable forst team
players: Xabi Alonso, Sami Hyypia and Alvaro Arbeloa. Xabi went to
seek his fortune at mega giants Real Madrid for a mammoth 30 million
pounds, Sami went to Werder Bremmen in search of his last few seasons
of first team football on a bosman, and Alvaro went to…. actually
why did Alvaro leave? Was it because Johnson came in? Perhaps it was a
similar story to Xabi. I don't know and I've never heard a report
explaining his decision. Either way he went to Real Madrid for the jaw
dropping fee of 3.5 million pounds.
Now, the journalists and ex-players have not been shy in telling us
how much we miss Xabi Alonso. According to them, if we had him in our
team right now, then we would have won the league, FA cup, League cup,
Champion's League, National Lottery and Bingo every Saturday night.
The bizarre thing is though, that his last season and his first are
the only two which stick out in my mind as being particularly good.
Last season he was our second player of the year (behind some guy
called Steven Jerry or something like that) and he deserved it fully
and completely. Many of us were begging him not to leave when Madrid
came a-calling. Sadly though, he decided to heed the call and now
plays alongside nobodies like Christiano Ronaldo, Kaka, Sergio Ramos,
Iker Casillas, Karim Benzema and Raul. I don't understand his logic.
However, with him gone, we've then turned to a young lad called Lucas
Leiva while we waited for Alonso's successor (Alberto Aquilani) to
achieve the necessary qualifications to play football (i.e. two
working legs). Lucas was a well known figure amongst the Liverpool
supporters in the same way that a damp lump of toilet paper on your
driveway is. It's there and you know it's there but you sure as hell
aren't going to touch it! However, as the season has drawn on it has
turned out that Lucas has been one of our best and most consistent
performers (alongside Pepe Reina). The gaping Alonso shaped hole in
our midfield is actually not there. Sure we miss some of the finer
aspects of his game (his long range passing and super long range
shooting will never be equalled), but there isn't the gaping void that
the Journos tell us there is.
On to number next: Sami Hyypia, the greatest bargain in the history of
Liverpool football club. He came to Liverpool for the unbelievable fee
of 2.5 million pounds and stayed here for 10 years. 10 years! And what
a legend he was. If ever there was a cheaper captain who had half of
Sami's charisma and inspiration, I would like to meet the man. Sami
was a rock of the sort you don't see often in football. He never had
much pace, but he never needed it, because he was always exactly where
the opposing attacker didn't want him to be before they knew that they
didn't want him there.
The sad truth is that no-one lives forever and Sami eventually got
old. As he grew older, his fitness began to decay, and he began to
struggle to play back to back games. With his lack of pace, being
tired basically means being stationery. Sadly he fell to the bench as
a bit player. He began to get fewer and fewer games as Skrtel and
Agger began to flourish (injuries and all). Then he decided it was
time to seek a last pay check and some final top tier football to
treasure in his old age. Do we miss him? Of course we do. His greatest
strength was always his character. He propelled the defence in much
the same way as Gerrard does the offense. When he left, we lost our
rock, and pressure began to fall on softer turf. We didn't cope well
with it at first, but now things are better. Carra has assumed that
responsibility and Kyrgiakos has proven to be a great presence in our
line-up.
Finally, we have Arbeloa. If ever someone deserved the mantle of "Mr
Consistency" then it would be Pepe Reina. If Pepe didn't exist then it
would fall to Arbeloa instead. I will confess that when he first
started playing regularly, I wasn't a fan. I found him boring to
watch. But that's the thing. Defence is always best when it's boring,
because it means that the attackers aren't doing anything. Arbeloa
consistently put in fantastic performances that so often went
unnoticed. He really was the unsung hero of last season. He tirelessy
erased entire flanks to the opposition. When previously they had two
flanks to bomb down, Arbeloa effortlessly made it one by blocking his
up completely. Add to that his sense of fun and mischief (who always
ended up on top of the celebratory huddle?) and you've got a real
footballer.
As I write, Liverpool have three natural defenders who will definitely
be fit for Wigan: Carra, Kyrgiakos, and Insua. Johnson is in light
training, Skrtel broke his foot (he never gets little injuries this
one), Agger bruised his boner … um … bone, and Aurelio shredded
his thigh. Even when they are all fit we would have 4 centrebacks
(with 2 over 30), 1 left back (since the other is ALWAYS broken), and
1 rightback (who is class). Arbeloa can play on both flanks, as
evidenced by his starting position on the left at Real Madrid, and
would have been fantastic as a starter on the left or as a sub on
either side. Add to this his defensive quality, when both of our
current fullbacks are suspect at best, and you have a hole which has
not been filled.
Alvaro Arbeloa is therefore the man that I've missed most this season.
Now there are solutions to his absence which I think will come into
play during next season. One is Darby and the other is Kelly. Both are
fantastic defensively and can easily do the holding job. Unfortunately
our left flank remains untended to in either case, so I would propose
bringing in another left back.
What do you say? Who have you missed most this season?