Will Anfield have to sacrifice to bring in three new stars?
Find, Compare and Buy Liverpool Tickets at
Join Our Facebook Fan Page for the Latest News/Rumours/Forums/Videos/WAGS/Funny Stuff/Features!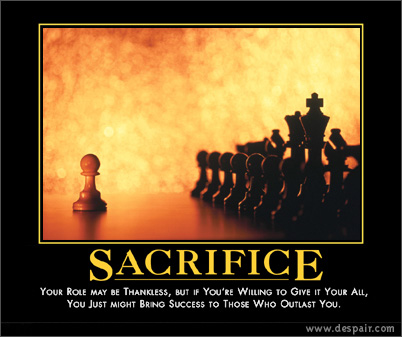 Since every newspaper in the world is reporting how obvious it is that
Arda Turan and Simon Kjaer will be joining Liverpool, I felt that it
would be a good time to bring a nice reality check.
I remind you all of how Liverpool's transfer kitty is assembled
(according to Christian Purslow). First you take a bank account, add a
cup of wage budget money, sprinkle a tablespoon of player sales money
over it, and add all of the profit… oh wait, that's already been
spent on paying the debt (not that there was any anyway), and there's
your total budget. This budget then needs to be cut (while hot) into
generous chunks for paying signing on fees for new contracts, wages
for new and current players, and all transfer fees.
All in all that leaves us with a lump sum of approximately nothing.
"But wait," I hear you cry, "What happened to all of our sales money
that we didn't spend from Keane, Alonso, Arbeloa, Dossena and
Voronin?"
"Well," say I to you, "Most of that is already gone."
"Gone!" You cry, "But who has taken it?"
"Why Rafa has of course."
You then fall at my feet, gobsmacked by my wisdom. Hehe. As if…
I am serious though. It wouldn't surprise me at all if we have very
little funding waiting for us this summer. My reason for saying so?
Well who have we signed in the last year?
"Um… Johnson, Kyrgiakos, Aquilani and Maxi?"
"And?"
"Um… No one?"
Of Course not! We've signed a whole lot of really quality players.
I'll name them for you. Steven Gerrard, Fernando Torres, Yossi
Benayoun, Dirk Kuyt, Daniel Agger, Pepe Reina (hot off the press), Jay
Spearing, Steven Darby, Dani Pachecco (I think…) and Nathan
Eccleston. All of these players have signed new contracts with the
club. It's been a busy time for the boss, especially with Mascherano
and Carra in discussions as we speak.
All of these players will command signing on fees and their wages will
probably be adjusted as well (if only for inflation). So we are
probably not going to have that coveted "big summer" that Hicks
promised, but I personally think it was worth it to keep the sticky
fingers of the vultures off of our stars.
So what does this mean? Well, as usual, we're going to have to sell to
buy, and there's plenty on offer for us to buy. So, I'll be generous
and say that we have a pot of 10 million pounds in the bank (I doubt
that we do, but I've been wrong before). I will also assume that the
three players we want most (I certainly do) are Arda Turan, Simon Kjær
and and Aly Cissokho. These three will probably cost us around 40 mil in
total (Turan 18 mil, Kjær 10 mil, Cissokho 12 mil or something like
that), so somehow we need to gather 30 mil.
To do so I would say goodbye to Albert Riera (8 mil), Philipp Degen (3
mil), Fabio Aurelio (signing on fee saved + wages), Damien Plessis (2
mil), Nabil El Zhar (3 mil), and that's where I'd be willing to stop.
So what's that… um… damn calculator… carry the two… and … 16
mil!
Gah! Only half way there!
The truth is that if we're going to be able to afford all of these
high profile signings, then we're going to have to let go of some of
our own. Babel hasn't earned a new contract yet and I don't think he
has much time left. Perhaps he should be off then. I know lots of
people will be happy to bid farewell to Lucas as well, but we really
need the cover in midfield. Same thing with David N'Gog. Some people
have even suggested Aquilani, but he would still need to be replaced
then.
For me the untouchables are all those who signed new contracts (which
Masch will soon) and the fresh arrivals. Anyone else is pretty much
free game.
What do you think? Who would you be willing to sacrifice to bring in
these three?
Remember that you need to keep some backups in every position. A good
rule of thumb is 2 Keepers, 2 Fullbacks (on either side), 4
Centerbacks, 4 Midfielders, 2 Wingers (on either side), and 3 strikers
(you can include Jovanovic).
You can keep up with my Liverpool musings on my new blog
http://liverbirdfc.blogspot.com/ Don't be shy to tell me what you
think. Criticism is always welcome, just as much as flattery. Hehe.