COS contributor takes a light hearted look at what it takes to fulfill the requirements needed to take Anfield post.
Join Our Facebook Fan Page for the Latest News/Rumours/Forums/Videos/WAGS/Funny Stuff/Features!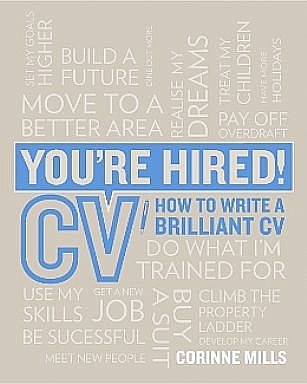 Liverpool Football Club
Founded in 1892, Liverpool Football Club is a professional football club based in Liverpool, England. Which plays in the Premier League and is one of the most successful in the history of English football, winning more trophies than any other English club. Liverpool has won a joint-record eighteen league titles, seven FA Cups, seven League Cups, three UEFA Cups and five European Cups, an English record.
Manager
Responsibilities:
• Report to Incompetent American owners who will in time(roughly 6 months after they have fought it out amongst themselves) give you an answer to the most simplistic questions.
• Responsible for the football team management.
• Supervise and ensure a quality youth setup.
• Player transfers (In & Out).
• Win The Premier League, Carling Cup, FA Cup, UEFA Champions League, UEFA European Super Cup, UEFA Europa League, World Club Cup and The Charity Shield in the first time of asking.
Requirements:
• A degree in Motivational skills – Tactical knowledge is not necessary. A bad first half is no problem, as long as the team plays better in the second half, it shows you are bound for greatness.
• You must have a Masters or be a Master magician when it comes to finance, funds are not available. Club policy is sell to buy, however, re-signing contracts is calculated into the transfer budgets.
• Knowledge of Continental football and English Football
• Mind reader – Able to read the minds of a small group of supporters who think they are the next "Jose Mourinho". Injuries are not taken into account.
• Proficient in Microsoft Word, Excel and Internet applications – This is necessary to search up your next team selection… If you don't, the consequences are that you will be forced out of the club and will have to settle with Managing Juventus or Real Madrid.
• Must win all competitions that you should participate in… Winning 4 Trophies, 6 finals and 3 runners up awards is not good enough… For further information please contact Rafael Benitez at Rafa@Liverpool,Madrid,Turin?.com
• You must obtain a +60% win ratio. For example, If you obtain 58%, the small group of supporters will be calling for your head like in the witch hunt era, 60% is legendary status… For further explanation please contact Rafael Benitez and Kenny Dalglish.
• You must be a trained physician – Star Trek style – Some fans think that footballers are bionic, government weapons… This will avoid too much internet browsing.
• You must play youth players even if they are injured or not ready for first team football – This will become evident when you browse the internet for your team selection.
Salary:
• Preferably volunteer work – Sacking the current manager will cost us 14 million pounds. When the new stadium is built you can ask for a pay rise… Completion is supposed to be in June 2011, but works still haven't begun.
Preference:
• Martin O'neil – Must take lessons in how to handle foreign, world class players and learn to win in the Month of March… Also how to build a football club without spending nearly 100 million on average English players.. Yes Martin, some of us know.
• Marco Van Basten – Steve Mclaren can do a good job in Holland, why couldn't you? Don't worry I won't tell many people that you are so incompetent that you make our "umbrella" former National Coach look pretty damn good.
• Guus Hiddink – Must seek approval from Ivory Coast and Chelsea before applying. And no, this isn't a "damage limitation" job, we expect you to take the club forward… Back to school before you apply.
• Jurgen Klinsmann – Must take football management course, what you did with Germany during a world cup was half impressive, if the tournament would have been held outside of Germany it would have been a success, unfortunately that wasn't the case… Don't worry we won't be calling Bayern Munich for your managerial profile, you're safe.
• Roberto Mancini – Please note before you apply that in England your main competitors will not be banned or receive point deductions, enabling you to win everything you have ever won in their absence.
• Jose Mourinho – If you ask Real Madrid really, really, really nicely to pay us compensation for our manager, we could maybe work something out.
*applicants please forward your CV Tom & Gerry, shortlisted applicants will be contacted hopefully before 2012*