UEFA men play with their balls again.
Join Our Facebook Fan Page for the Latest News/Rumours/Forums/Videos/WAGS/Funny Stuff/Features!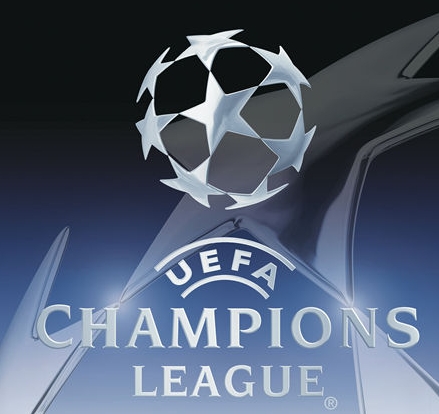 Arsenal face a Champions League quarter-final with Barcelona in a mouthwatering repeat of the 2006 final.
Manchester United will evoke memories of their 1999 triumph after drawing Bayern Munich in the last eight.
Should they progress the Red Devils will face either Lyon or Bordeaux while Arsenal would take on the winners of Inter Milan and CSKA Moscow's tie.
The quarter-final first legs will be played on 30 and 31 March with the return fixtures on 6 and 7 April.

CHAMPIONS LEAGUE QUARTER-FINAL DRAW:
Lyon v Bordeaux
Bayern Munich v MAN UTD
ARSENAL v Barcelona
Inter Milan v CSKA Moscow
SEMI-FINAL DRAW:
Inter/CSKA Moscow v Arsenal/Barcelona
Bayern/Man United v Lyon/Bordeaux (BBC Sport)

EUROPA LEAGUE DRAW QUARTER FINALS

Fulham v Wolfsburg
Hamburg v Standard Liege
Valencia v Atletico Madrid
Benfica v Liverpool

SEMI FINALS

Valencia/Atletico Madrid v Benfica/Liverpool
Hamburg/Standard Liege v Fulham/Wolfsburg

So there you have it. All being well we have an Arsenal vs Man United final but there is a long way to go and both Sir Alex Ferguson and Arsene Wenger have tough games to plan for before they can plan for any potential Champions League final heroics.
Thoughts on the draw? Good or damn tough?