COS contributor Andy Morris Is not sure that this former Anfield stalwart's ultimatum idea will work.
Join Our Facebook Fan Page for the Latest News/Rumours/Forums/Videos/WAGS/Funny Stuff/Features!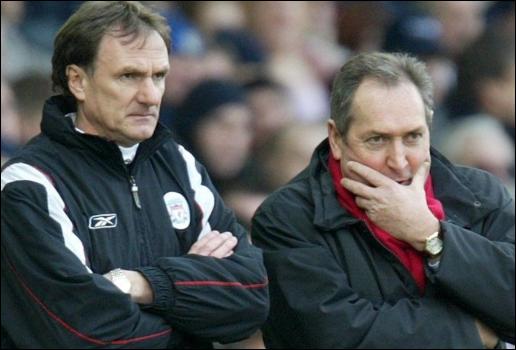 You may have read recently that Phil Thompson has come out and said that Gerrard and Torres threaten to quit our beloved Liverpool if the owners don't invest. If not, you can here.
But is this right?
I can see what Thompson is saying but in all honesty, what right has a player got to demand this? I know that if I demanded something similar in my job, they would say, "Fine, quit". Is this just an example of player power getting rediculous? I think it is. If Thompson himself demanded something similar in his playing days, he more than likely would have been thrown out on his ear.
Players demand so much nowadays, from their overly inflated wages, appearance bonuses (a bonus for going to work, how do I get that?), not to mention the money they get for their image rights. All that money is for them to do one thing. Play football. The clue really is in their job title.
Don't get me wrong, I'm not a supporter of the Yanks, far from it. The sooner they're out the better but I don't think it is for the players to make demands like this on the club. While the players are on the training pitch, the people running the club are the ones crunching the numbers to see what kind of money we have available to spend.
We're already having a bad season, players need to concentrate on playing and not concern themselves with the running of the club. Let me know what you think.