COS contributor Tom Moss ponders a difficult footballing question. "Who to support this summer?"
Win the Club Shirt Of Your Choice Simply by Speaking Your Mind!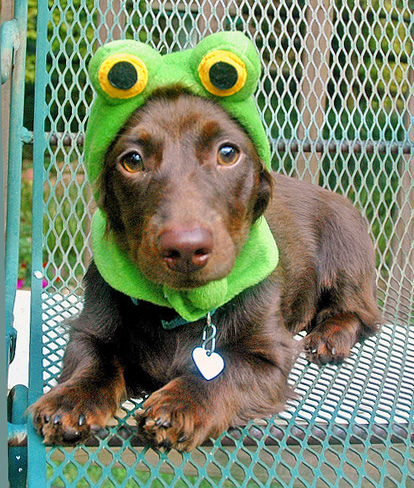 Usually at this stage, with two months to go to the World Cup kick-off, Irish fans would be warming themselves up nicely for the standard anti-English campaign. Scoffing at the tabloids when England's chances of glory are lauded, giggling at the sight of the key player rolling around in agony clutching the all-too-fragile metatarsal and grinning smugly when the pacy but talentless right-winger who can't cross a ball is handed his boarding pass, ultimately followed by the gleam of satisfaction when England fail and the tabloids circle on their fallen 'heroes' branding them unfit to call themselves English.
The Anglophobic sentiment towards the national side from Irish fans is a most bizarre phenomenon. Given that the standard of football in the Irish domestic league ranges somewhere between that of the Scottish First Division and the Kuala Lumpurian 5-a-Side Over 65's Indoor Tournament, the staple diet of the typical Irish football fan is the English Premier League. Every week, thousands of bleary-eyed fans form a disorderly queue in airports around the country bound for flights to Liverpool, London, Manchester and, recently (thanks to Niall Quinn's Irish revolution) Sunderland, only ceasing their ramblings about their team's injury woes for a fleeting moment every ten minutes or so to ensure that their coveted match tickets are still buried deep in their inside jacket pockets.
The replica kits worn by man and child alike in the towns and villages of Ireland are not those of Shamrock Rovers or Bohemians, but of Man Utd, Arsenal, Liverpool and Chelsea, and the Irish school corridors and offices on a Monday morning are awash only with stories of Terry's last-ditch tackle, Gerrard's free-kick or Rooney's obligatory headed winner. But when those worshipped heroes don the 3-Lioned garb of Satan, things change. Terry becomes a cheat, Gerrard becomes a mere shadow of the player he was two or three seasons ago and Rooney isn't as nearly as good as people make out. It's almost impossible to trace its roots, but one of the key factors is the dominion-status that Ireland had forced upon her under British rule, and it's misplaced and misinformed interpretation in the minds of today's Irishmen and women.
But this year, something strange is afoot. When Wayne Rooney left the Manchester hospital in crutches, before his miraculous recovery in time for Man Utd's disastrous clash with Bayern Munich last Wednesday, I expected a joyous outpouring of euphoric celebration. But instead, the Irish media, and the Irish sporting public at large, looked on the incident with regret. In 2002, if Alan Shearer, or in 2006 if David Beckham, had suffered a similar setback, Ireland's football fans would have had to take a day off work after over-doing it down the local. But not now, and one man is to thank for this new found tolerance of the English team. Step forward Thierry Henry.
Ever since his now infamous 'Hand of Frog' incident that saw the French defeat the Republic in the World Cup playoffs, Thierry Henry is now about as popular in Ireland as Maggie Thatcher was in the late 1980's. If it was a straight choice between the two, we Irish would welcome the Ebola virus across our borders ahead of Monsieur Henry. And the upshot of all this is that England are, for once, not team that the majority of Irish fans want to see slump to three first round defeats and exit, humiliated and shamed, with burning effigies lining the streets to mark their inglorious return. No, this year, the Irish will join their English colleagues in praying for a swift French departure, and I for one can't wait.
I've always had a problem with the response to England's misfortunes in major tournaments on these shores. I recall being in a tiny minority back in 2006 when I refused to celebrate when Gerrard, Lampard and Carragher all failed from 12 yards to end their campaign against the conniving Portuguese. As the delighted fans around me sloshed and swayed in beer-stained mayhem, I slumped to my seat, flinging my 'England to beat Portugal on pens, 4-1, €10' docket to the drenched pub floor in disgust.
And so,I look forward to this year's World Cup with relish. I pray that Mexico, South Africa and Uruguay condemn the smug Domenech's side to heavy defeats, with Michel Platini rubbing his eyes in disbelief from the half-empty stands. And I pray that if the French do advance to the latter stages, they come up against England and Wayne Rooney, coming from an offside position, controls the ball with his hands, twice, and sends in a perfectly weighted ball that Steven Gerrard only gets to after assaulting William Gallas on the way, and slams past Lloris into the net in the last minute of a dour scoreless quagmire of a semi-final before losing 3-0 to Brazil in the final. Hey, I am Irish!
To read more from Tom Moss CLICK HERE to visit his excellent blog Sportsnut 101
Join Our Facebook Fan Page for the Latest News/Rumours/Forums/Videos/WAGS/Funny Stuff/Features!