If all else fails turn to a Jedi Knight to help save the day. Toronto FC fans were clearly looking for divine intervention after watching their side lose their first two MLS games of the season so cunningly came up with an imaginative way to communicate their message to their players ahead of their match with new side Philadelphia Union. Well it worked, Toronto won and all thanks to Yoda! Thanks also to Dirty Tackle for bringing this awesome image to our attention.
Win the Club Shirt Of Your Choice Simply by Speaking Your Mind!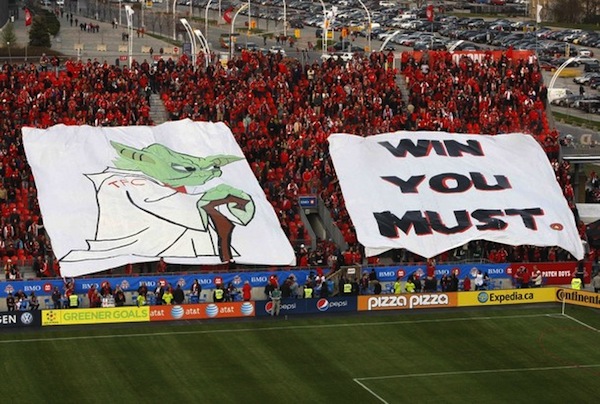 Join Our Facebook Fan Page for the Latest News/Rumours/Forums/Videos/WAGS/Funny Stuff/Features!