Football's European governing body decides to ignore unpronounceable volcano!
Win the Club Shirt Of Your Choice Simply by Speaking Your Mind!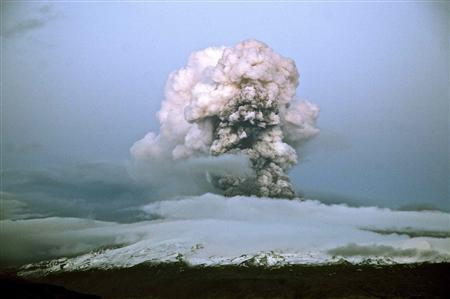 The Europa League semi-final ties involving Liverpool and Fulham on Thursday will provisionally go ahead.
Liverpool's game at Atletico Madrid and Fulham's trip to Hamburg had been in doubt due to the cloud of volcanic ash from Iceland that has grounded flights.
But Uefa has given the green light for the clubs to play the first-leg semis.
"Further news and information on the exact travel possibilities for these away teams is expected over the next 24 hours," said governing body Uefa.
Restrictions on UK flights will remain in place until at least 0100 BST on Tuesday, however, air traffic control body Nats could extend their airspace closure.
Uefa's statement read: "Regarding the Uefa Europa League semi-final first-leg matches scheduled for Thursday 22 April, between Club Atletico de Madrid and Liverpool FC, and Hamburg SV and Fulham FC, it is planned that both games will go ahead as normal.
"However, with the majority of airspace over Europe still closed and other forms of transport limited or fully booked, Uefa are in close contact with both English clubs on the travel options available to them."

Unless flight restrictions suddenly ease, Liverpool plan to set off on Tuesday afternoon, taking the train to Paris and then to Bordeaux before taking a plane for Madrid.
Fulham manager Roy Hodgson was understandably keen for his team to avoid a road trip and claimed the 1,140-mile round trip would be a "disaster" for the 2,500 Fulham fans who have bought tickets for the game.
"It would be a real shame," said Hodgson. "For 30 or 40 people you might find train seats but for the 2,500 who have been really looking forward to this game then it's different."
Liverpool's players and fans have a 1,200-mile road trip to contemplate to reach Spanish capital Madrid for their match against Atletico.
Uefa has already announced the Champions League semi-finals will go ahead on Tuesday and Wednesday.
Barcelona are travelling 450 miles by coach over two days to Italy for Tuesday's first leg against Inter Milan, while French side Lyon will make a 360-mile road trip for their tie at Bayern Munich on Wednesday.
Pep Guardiola, coach of European champions Barca, stated: "It wouldn't be the best but there are teams from the lower leagues that travel 17 hours by bus. (BBC Sport)
Now this is pretty strange. UEFA gives the go ahead for these games to take place but essentially does so knowing that all these games will take place with half empty stadiums. Away fans will surely find it next to impossible to make these trips by other means than by air.
Its all very well for the teams themselves to take a day or two to make the necessary travel but its hard to imagine the humble fans will be able to take such an amount of time off work. What happens to those who have purchased tickets but now find themselves unable to attend? Do they get a refund?
Clearly these matches can not be delayed indefinitely but to go ahead regardless will surely anger those who really had been looking forward to these games. I mean how often do Fulham fans get to enjoy a European Semi-Final?
Join Our Facebook Fan Page for the Latest News/Rumours/Forums/Videos/WAGS/Funny Stuff/Features!