Relegated Fratton Park outfit are in serious trouble.
Win the Club Shirt Of Your Choice Simply by Speaking Your Mind!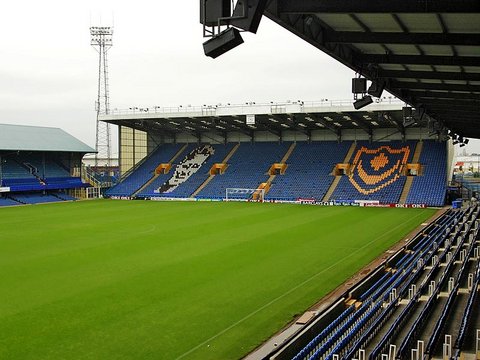 Portsmouth's administrators have revealed the relegated Premier League club's debts are close to £120m.
A letter published on the administrator's website reveals exactly what is owed, including players' wages, transfer fees and unpaid taxes.
Portsmouth became the first Premier League club to enter administration earlier this year, with debts reported to be between £60-£70m.
However, an updated figure reveals the actual debt to be close to double that. (BBC Sport)
I think everyone could have guessed a level of debt Pompey were in but the amount revealed is frankly shocking. Take into account the club has sold players to the tune of £98m over the past three years and you get an idea as to how badly run Portsmouth have been in recent years.
The likes of Peter Storrie have a lot to answer for. With any luck Avram Grant will stick with the south coast club and they can attempt to bounce back into the top tier rather than sink further downhill. Having an FA Cup Final to look forward to is the least the Pompey fans deserve after the nightmare they have had.
Join Our Facebook Fan Page for the Latest News/Rumours/Forums/Videos/WAGS/Funny Stuff/Features!