COS's Aquaman looks at what it takes to avoid the dreaded drop.
Win the Club Shirt Of Your Choice Simply by Speaking Your Mind!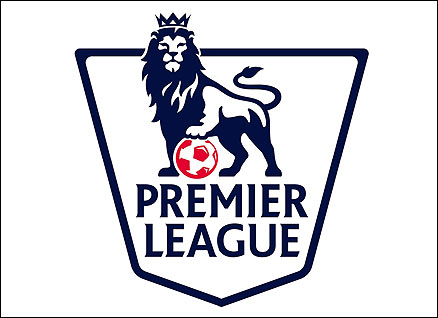 Every season in the Premier League holds a new twist. Sometimes teams everyone thought were dead meat stand up and prove us wrong, while a team we thought may be on the rise suddenly collapses into ruin.
In the last three seasons there have been three great success stories of teams who seemed destined to disappear into the Championship, rising up through the ranks into the safety of mid-table. There have also been some spectacular falls from grace: teams who threatened greatness, fell short, and then fell away completely.
Let's have a look at some of these teams and try to work out a reason behind their ebbs and flows. First up, the risers.
Stoke were toted as being instant relegation fodder when they arrived in the Premier League last season. This went so far that when they lost on the opening weekend a well known bookie shut up shop for bets in favour of Stoke going down; simply because he couldn't see himself making a profit at any odds. They ended that same season with 45 points and nestled safely in 12th position.
Fulham had a near disastrous season in 2007/08; ending in 17th place on 36 points. They only survived because of a win on the last day which put them higher than Reading on goal difference alone (and only 3 goals at that). The following season saw Fulham claim European football for the first time in their history as they rose to 7th place with 53 points.
Birmingham were relegated in 2007/08 having achieved only 35 points. The following season they came second in the Championship with 83 points and returned to the Premier League. Once there they rocketed up to 9th on the log with 47 points and 3 games to play in their first season back.
Now for some stats. Let's have a look at their where they won their points in those great seasons:
Stoke City
08/09 – Home 35, Away 10
Fulham
08/09 – Home 36, Away 17
Birmingham
09/10 – Home 30, Away 17
Now let's look at some of those who have fallen most spectacularly in the last three seasons: West Ham, Blackburn and Hull City.
West Ham ended the 2008/09 season frustrated at having just been pipped to the European post by Fulham. They ended the season in 9th; equal on points with Tottenham and just 2 behind Fulham. The following season they are battling for survival in 17th with 31 points and 4 games to go.
Blackburn may be a surprsie to some, but they did finish a lofty 7th in 07/08 with 58 points. The following season saw them slump to 15th with 41 points. It may not be a high profile decline but it certainly was spectacular.
The final fall was definitely high profile. The Tigers were sitting high and mighty in the table in the middle of March. They had accumulated 33 points and still had 10 games to play. Phil Brown even won a manager of the month award for dropping only 2 points in September and beating Arsenal and Newcastle away. However in those 10 games they managed only 2 points and escaped relegation by 1 with 35.
Let's look at their records the season (or in Hull's case with 10 games to play) before their falls:
West Ham
08/09 – Home 29, Away 22
Blackburn
07/08 – Home 31, Away 27
Hull City
08/09 – Home 14, Away 19
You may ask why Newcastle is not in this list, as it was the highest profile fall from grace in the last decade at least. Well, their failure was not a footballing failure but a management failure. The sheer incompetence of their owners effectively sabotaged the team causing their demise. As such they cannot be categorised in the same way (and their record doesn't fit the point I'm trying to make :P).
All of these teams have the same symptoms. They rely as much on their away form as they do on their home form. Away points are extremely fickle and are subject to the "good" or "bad" season. Home points should be independent of this. An example is Liverpool who have had a shocker by their standards. However their record sits at 39 points from home games and 17 from away games. Their home record has not suffered.
Having done this, can we use it to measure the potential of the teams currently competing? I have no idea! The only way to test for sure is by experimentation.
In their second seasons, Stoke have achieved more away points than they did in their first season, which is to be expected. After all they've been getting all that yummy TV rights money together with the increasing sponsorship etc. Plus they have more appeal to the better breeds of player now that they've proved that they can cut the mustard. At the same time though, their home record has slipped (26 points with 1 to play at Britannia, compared to 20 away points). I hate to say it (as I'm a bit of a Stoke fan myself) but I'm a bit worried about next season.
Fulham have failed to achieve the same heights that they did in their wonder season, but their home record is still excellent. They've achieved 33 points with 2 games remaining at Craven Cottage. Next season still bodes well for them in my book.
Judging by these results it would appear that the theory is sound, but there really is no way to tell except by experimentation. Having said this let's put it to the test.
By this token the teams that I would expect to struggle most next season (assuming that the three in the relegation zone at the moment stay there) are Wolves (50% of total points from home), Stoke (57% of total points from home) and Bolton (57% of total points from home).
Interestingly Aston Villa have 50% of their points from home as well, which I would interpret as meaning that they're in for a bad season next year. As proof, Liverpool had 50% last season, and look what happened there.
Do you have any strange methods to predict the log at the start of a season?
Join Our Facebook Fan Page for the Latest News/Rumours/Forums/Videos/WAGS/Funny Stuff/Features!