Rafa wants to bring promising young centre back to Anfield.
Win the Club Shirt Of Your Choice Simply by Speaking Your Mind!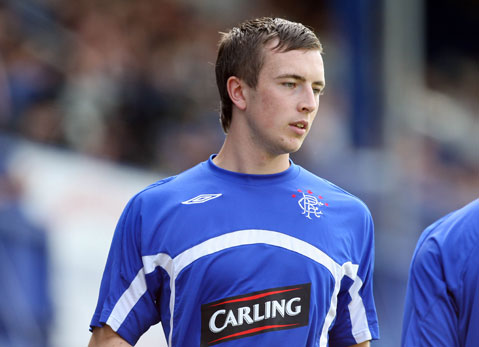 Liverpool boss Rafa Benitez has set his sights on Rangers Scottish Under 21 centre back Danny Wilson and is looking to make a summer bid for the £8m rated teenager.
A number of Premier League sides have expressed an interest in the highly rated youngster who is in his first full season in the Ibrox first team but has shown himself more than capable of fitting into Walter Smith's all conquering side.
Manchester United, Tottenham and Arsenal are supposedly monitoring the powerhouse defender but Rafa Benitez hopes to snap up the 18 year old this summer and is considering making an £8m move for the Livingston born lad and then offering to loan him straight back to Rangers for next season, a move that may interest The Gers.
Benitez knows that he currently doesn't have a large transfer budget but is hoping that new incoming owners, whomever they may be, will provide him with enough of a cash injection to be able to bring in reasonable additions that do not break the bank.
Join Our Facebook Fan Page for the Latest News/Rumours/Forums/Videos/WAGS/Funny Stuff/Features!